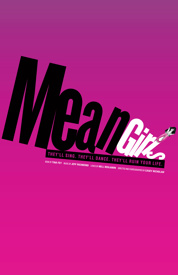 One of the most quotable movies of the millennial generation is going to be premiering on Broadway in 2018. From questioning butter as a carbohydrate to wearing pink on Wednesdays, this is an entertainment phenomenon that has connected fans for over a decade. With a book by Tina Fey and music by her spouse, Jeff Richmond, the world will soon be subscribing to the plastics and their perfect, little, preppy world live onstage. Mean Girls will begin preview performances at the August Wilson Theatre on March 12th of 2018. Before that, it will be housed by the National Theatre in Washington D.C.
There's a Thirty Percent Chance It's Already Raining…
Mean Girls was a film from 2004 that starred Lindsay Lohan, Rachel McAdams, Amanda Seyfried, and Tina Fey herself! The film was based on a book called Queen Bees and Wannabes by Rosalind Wiseman. Fey took the book that was all about women and the cliques they subscribe to in school and added her own twist of humor. The film centered around Lohan's character, Cady Heron, a smart, beautiful young girl who had just switched to a public high school after living her whole life in South Africa. Unfamiliar with the hierarchy of her new school she makes friends with the art geeks, Damien and Janis. After Cady has a run in with the popular girls in school Janis decides to take revenge on the Plastics leader, Regina George, by having Cady pose as a popular girl who secretly wants to ruin Regina's life.
Someone Should Totally Just Stab Caesar
The question going forward is about whether this musical production can make Mean Girls fans think the live production is just as "fetch" as the original. The characters have to be extremely hateable, likeable, and quotable at the same time. The marketing team for the show just put out a little teaser on Monday, September 11th. View the video below to see what the Plastics have to say about the musical:
Would you like to get a bigger sneak peak of this musical at the Macy's Thanksgiving Day Parade this year? Let us know on Twitter @AllTicketsInc!