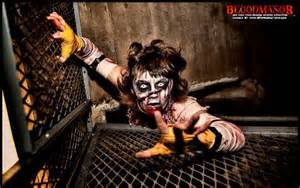 New York City has a lot going on for Halloween. The staff at All Tickets Inc. has chosen five of the many great events and experiences that await those in NYC during All Hallows' Eve. We've chosen some for families, some for kids, and some for adults. Whatever you choose to do on and around October 31st please make sure it's safe as well as fun.
Village Halloween Parade & Webster Hell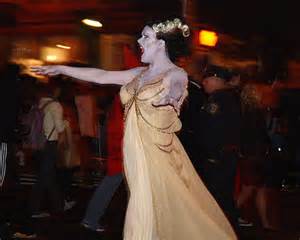 We've combined these two events, although the Village Halloween Parade and Webster's Hell are separate entities. The Village Halloween Parade is in its 41st year, and it's considered to be a premier Halloween experience in NYC. The parade, which is held in Greenwich Village, features hundreds of giant puppets, over 50 bands offering diverse musical styles, dancers performing a wide range of movement pieces, amazingly creative artists dedicated to capturing and envisioning Halloween themes, and thousands of New Yorkers in unique costumes. It starts at 7 p.m. on October 31st.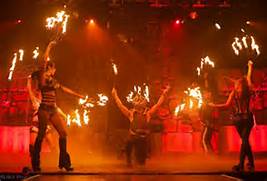 After the parade, the Official NYC Halloween Parade Afterparty, Webster Hell, is held at Webster Hall. This is an adult event that includes party guests in outrageous costumes, imbibing and consuming, and basically doing the devil's work. There's a lot of entertainment, big effects, and dark, disturbing ghouls. If you want to be out there on Halloween night, this may just be the event for which you're looking.
Blood Manor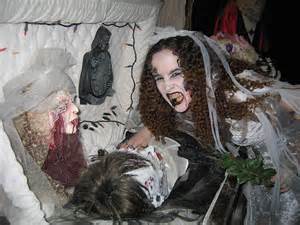 Blood Manor is considered to be the best haunted house in New York City. Halloween week is a big time for this very special place. Events include Beat the Clock, Midnight Madness, and Touch Me Terror. If you're squeamish, then this is not the place for you. Note, that there is an emphasis on blood, ghouls, chainsaws, wounds, gore, and more. Blood Manor is in its tenth gruesomely successful year. Blood Manor is open until November 7th.
Ghost Tour Wall Street Walks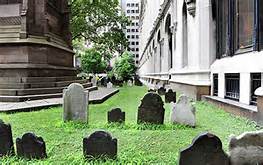 If you are into ghosts and Halloween (and who isn't?) then the Ghost Tour by Wall Street Walks is a great experience. Held on October 31st, the 90-minute tour takes you about and around the fabled Wall Street area, which is considered to be New York City's most haunted neighborhood.
You'll investigate the cemetery at Trinity Church and explore grave legends of the ghost world like George Washington, Aaron Burr, and Alexander Hamilton. Encounter the spirits of those who lost their fortunes, minds, and lives in the Great Stock Market Crash and Depression and try as hard as you can to see the famous horseman of Kipp's Bay. Plus, you'll visit one of the paranormal sites from the film Ghost Busters. It is great fun!
The Haunted Pumpkin Garden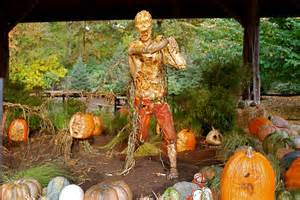 The New York Botanical Garden's Haunted Pumpkin Garden is a stunning exhibition of carved artistry. There are thousands of pumpkins in displays that evoke everything from the dark and creepy to the whimsically silly. This annual event includes old favorites and new displays. The Haunted Pumpkin Garden, which will close after October 31st, is perfect for the entire family.
Bronx Zoo's Boo at the Zoo
This great kid oriented event runs from October 4th through November 2nd. There's a lot to do at the Bronx Zoo's Boo at the Zoo. Held on weekends, this is a fantastic, family oriented event. Journey through hay mazes, take part in costume parades, enjoy musical theater, magic, and much more. You can visit with various Halloween icons, including bats, owls, vultures and other winged creatures. Take a trip back in time as you ride their Dinosaur Safari! There are magnificent three-dimensional pumpkin displays too! It's a full day of fun!
More To Do!
You've got our five picks for this week. There's much more to do in New York City on and around Halloween. Have a great week and a lot of fun and whatever you do, please do so safely. You don't want to become a lost spirit, do you?