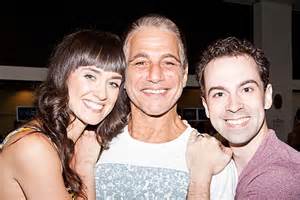 The musical comedy Honeymoon in Vegas proved to be a major success when it premiered at the Papermill Playhouse in 2013. The leads in the musical included Rob McClure (Jack Singer), Brynn O'Malley (Betsy) and Tony Danza (Tommy Korman), and all three will be in the Broadway show. Along with featuring a fine score, an exceedingly funny book, and premium direction and choreography, Honeymoon in Vegas offers audiences topnotch musical comedy performances.
Rob McClure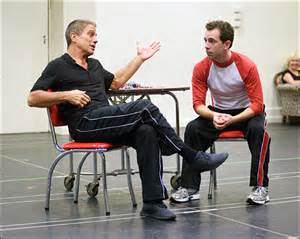 Rob McClure has a wide-ranging theatre biography. He caught the eye of NY audiences in 2011 when he appeared in the staged concert at New York City Center Encores! of Where's Charley? Reviewers were taken by his energy, comic timing, and physical and aural abilities.
His first major Broadway appearance was in the 2012 musical Chaplin, where McClure played the late comedian and filmmaker. He was nominated for the Tony Award for Best Performance by a Leading Actor in a Musical. Prior to coming to Broadway, McClure played the role of Charley Chaplin in the musical's premiere at the La Jolla Playhouse, California. At that time, the musical was entitled Limelight: The Story of Charlie Chaplin.
McClure won the Theatre World Award for Outstanding Broadway or Off-Broadway debut performance during the 2012-13 theatrical season for his work on Chaplin, and he was nominated for the Fred & Adele Astaire Award as Outstanding Male Dancer in a Broadway Show, for his performance in Chaplin.
Brynn O'Malley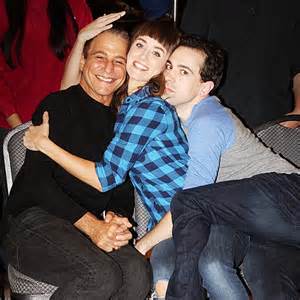 Brynn O'Malley is no stranger to Broadway. On April 18, 1994, she made her Broadway debut as a replacement in the cast of Beauty and the Beast. She played various roles in the production, including Belle. Also on Broadway, she has played various supporting roles in Wicked, Sunday in the Park with George, Hairspray, and Annie. O'Malley, who has a winning stage presence, adroit comic timing, and a fine voice, has also appeared as Kate Monster in Las Vegas' Avenue Q, Esther Smith in Meet Me in St. Louis at Paper Mill Playhouse, and Alice in Roundabout Theater Company's Death Takes a Holiday.
Tony Danza
Tony Danza, who is best know to TV viewers as Tony Banta in the sitcom Taxi and as Tony Micelli in Who's the Boss?, took to the stage later in his career. Prior to acting, he was a prizefighter from 1976- 1979, finishing with a record of 9-3.
In New York City, he has appeared on the stage numerous times. In 1993, he made his theatrical debut in the play Wrong Turn at Lungfish for which he received an Outer Critics Circle Award nomination. Danza first appeared on Broadway as a replacement in the revival of Arthur Miller's Tony Award-winning A View From the Bridge, and he played boxer Rocky Pioggi in the 1999 Broadway revival of O'Neill's The Iceman Cometh, which starred Kevin Spacey.
Danza starred as Max Bialystock in 2006 in the Broadway production of The Producers. He is also a successful cabaret performer. Danza, a versatile actor, is noted for his ability to bring both strength and vulnerability to his roles and who loves the challenges of live performance.
Ticket Deals for Groups
All Tickets Inc. is running a special promotion which is available to group ticket buyers. Purchase your group tickets to Honeymoon in Vegas from All Tickets and you'll receive 1 comp for every 30 paid (4 comps maximum per performance per group). Tickets must be ordered no later than 11-30-14.
This offer is an All Tickets Inc. exclusive and only available from All Tickets Inc. The comp ticket promotion for Honeymoon in Vegas, which is subject to change without notice, expires 11-30-14. For more information on our exclusive comp ticket promotion and on the musical comedy Honeymoon in Vegas contact All Tickets Inc. at 1-800-922-0716 or by clicking here.