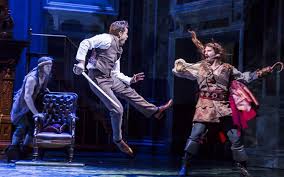 This month All Tickets Buzz Stream will be loaded with information about Broadway and Off-Broadway shows, early bird specials, and extra savings on select shows. Plus, we will highlight stars and show content and offer you news on what shows are hot, which are opening, and what is being added to the roster of plays and musicals. Here's what to expect.
Finding Neverland
We will highlight the new musical, Finding Neverland, which focuses on J.M. Barrie and how he discovered the genesis for his most popular character, Peter Pan. Finding Neverland, which comes to Broadway in April 2015, is offering a special deal. This is a musical filled with wonderment, energy, passion, and love. It is one man's unpredictable, life-changing journey with a mother and her children that led to his ultimate creation.
Stars on Stage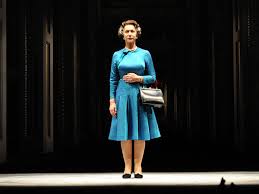 We'll look at Helen Mirren (The Audience), Hugh Jackman (The River) and Ewan McGregor (The Real Thing), as the three set foot on Broadway stages to act in three very different dramatic pieces. Plus, there's a look at the various casts in Love Letters, Jake Gyllenhaal in Constellations, and Glenn Close, John Lithgow, and Martha Plimpton in Edward Albee's A Delicate Balance. Plus, we will offer you some scoops on celebrities.
Speaking of Being "On"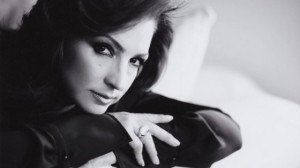 This season on Broadway you can't help but notice that it is all about being "on," since On the Town is open and running strong, while the crazy musical comedy On the Twentieth Century, with Peter Gallagher and Kristen Chenoweth, and the Gloria and Emilio Estefan autobiographic musical On Your Feet coming to The Great White Way, there are certainly some interesting and diverse musicals that will be on Broadway.
Places to Go, See, and Experience
All Tickets Inc. will offer you more insights on holiday fun that you can have, including special events and displays, shows, and kid and family friendly experiences. Special packages for groups, including seminars and educational encounters and visits to neighborhoods and historic sites will all be highlighted.
The Hottest Shows!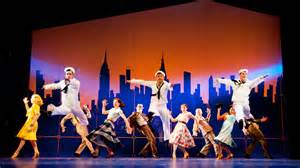 What's the Broadway box office like? What's the buzz on Dr. Zhivago, An American in Paris, and Fun House, all three of which are new musicals. What about comedies such as The Heidi Chronicles, Fish in the Dark, and You Can't Take It With You? How are they looking? Is it tough to get tickets for them? Are they the types of shows that you will really want to see?
More to Come
All Tickets' the Buzz Stream will offer you more; more insights into shows, more great ideas for group experiences, and more discounts on everything New York. This month we'll be adds new pictures to our Pinterest boards, posting a dozen new Theatre Trivia Tweets, and bringing you some cool, new features.
As the holidays beckon remember that means there's a wealth of amazing things to do and experiences to have. Stay tuned to the Buzz Stream. It's the best place for groups to be.