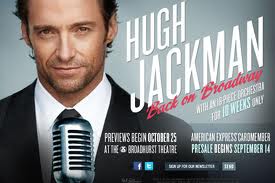 The Tony Awards will be held at Radio City Music Hall on Sunday, June 8, 2014, from 8 PM (ET) to 11 PM. The host is Hugh Jackman who is replacing Neil Patrick Harris. Harris has been a huge hit as the host for a series of years, but this season he is a contender for a Tony as he is playing the lead in the musical comedy Hedwig and the Angry Inch.
Highlights
There will be many performances, of course, as Broadway uses the night to strut its stuff, give out its most prestigious awards, and generate box office. Performers include Sting, Gladys Knight, Patti Labelle, Alan Cumming, and Fantasia.
Of course, Tony nominees from musicals will be highlighted, including the following:
2014 Tony Nominee Neil Patrick Harris and the cast of Hedwig and the Angry Inch.
2014 Tony nominee Sutton Foster with the cast of Violet.
2014 Tony Nominee Idina Menzel performing from the new musical If/Then.
Tony Nominated Musicals
The night will include performances by casts who are appearing in either a show that's nominated for Best Musical or Best Revival of a Musical. These include Aladdin, Les Misérables, Beautiful: The Carole King Musical, A Gentleman's Guide to Love and Murder, Bullets Over Broadway, and Rocky.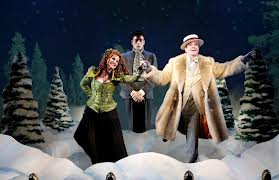 This is a great time to catch a glimpse of all of the nominees and to, perhaps, make some decisions as to what makes your list as a "must see" show. A musical that wins numerous Tonys always has a better chance of enjoying a long run.
There are various multiple Tony winners that are in long runs on Broadway, including The Book of Mormon, Once, Jersey Boys, Chicago, The Lion King, Wicked, and Broadway's longest running show ever, The Phantom of the Opera.
Some Predictions
Well, here is goes, just a few quick predictions for this year's Tonys. I do not think that Audra McDonald will break the record for most Tonys won be a performer. I think Cherry Jones (The Glass Menagerie) will win in that category.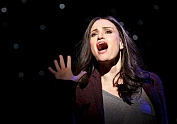 Look for Hedwig and the Angry Inch to dominate the revival category and for Neil Patrick Harris to win. Idina Menzel wins for If/Then. Best play revival is a race between A Raisin in the Sun and The Glass Menagerie. I believe Menagerie takes it. Bryan Cranston wins for All The Way. Directing, look for John Tiffany to win for The Glass Menagerie and Darko Tresnjak for A Gentleman's Guide to Love & Murder.
Those are my picks. We'll see how it goes.
Enjoy the Tonys!
By the way, the Tonys will be star-studded. Others who will make appearances include Bradley Cooper, Kevin Bacon, Carole King, Maggie Gyllenhaal, Will Ferrell, Liev Schreiber, Emmy Rossum, Kate Mara, Zachary Quinto, Zachary Levi, Lucy Liu, Clint Eastwood, Patricia Clarkson, Leighton Meester, Ethan Hawke, Zach Braff, Matt Bomer, Anna Gunn, Gloria & Emilio Estefan, Tony nominee Audra McDonald, Fran Drescher, Wayne Brady, Kenneth Branagh, and Tony Goldwyn.
Wow, what a great lineup of talent!