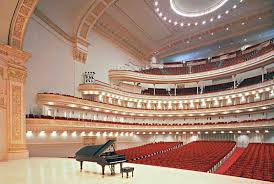 All Tickets Inc., which offers great deals on Broadway shows, can also get you group discount tickets to see and tour Carnegie Hall, the Guggenheim, the Museum of Modern Art and many other world class art and cultural institutions. Here are three from our free New York City Attractions Directory.
Carnegie Hall
A time-honored joke asks: "How do you get to Carnegie Hall?" The answer…"Practice, practice, practice." Indeed, the luminaries who have graced Carnegie's stage have ascribed to such advice.
However, if you want to get to Carnegie Hall without engaging in any practice at all, then Carnegie Hall Tours may be your ticket to get on and behind one of the world's most famous stages. Rich in history, beautiful in design and first-rate in artistry, Carnegie Hall has offered patrons premiere performances for over 110 years. Get a backstage view of what continues to be one of the most prestigious performance venues in the world.
Guggenheim Museum of Art
Designed by Frank Lloyd Wright, the current Solomon R. Guggenheim Museum opened in 1959. The building's distinctive design was Wright's last major work and, at first, was not received by universal acclaim. Today, however, the museum is considered among the most important pieces of architectural design of the twentieth century and is registered as a National Historic Landmark.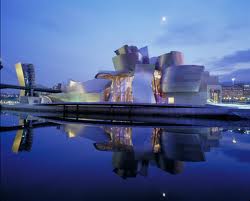 The Guggenheim houses a vast permanent collection of modern and contemporary art and counts among its collection the works of Klee, Mondrian, Chagall, Modigliani and Picasso. The museum offers impressive programming that includes special exhibits, performances, lectures, and classes. Daily tours are available.
The Museum of Modern Art
If you're interested in groundbreaking, innovative work, then New York's Museum of Modern Art (MoMA) is a must-see. Extensive exhibits and an impressive film series are offered throughout the year. MoMA includes works by modern masters such as Warhol, de Kooning, Haring, Calder, Kadinsky, Pollack, Matisse and Picasso.
Exhibits include works of art and architecture, paintings, sculpture, prints, modern furniture design, illustrated books, film, and electronic media. MoMA offers group tours but reservations must be made at least two weeks in advance. Free audio programs, gallery talks, family guide activities, courses, lectures and special events complement the extensive and impressive museum collection. The Museum of Modern Art will give you a whole new perspective on culture and the arts in our era.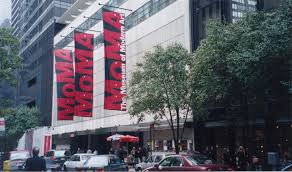 Helpful Group Sales Agents
All Tickets Inc. has professional and personable group sales agents who can ensure you get a great group discount for tours of Carnegie Hall, the Guggenheim, the Museum of Modern Art and any and all of New York's fine cultural institutions. You may contact us here on the Internet or call All Tickets at 1-800-922-0716 and we'll be glad to answer any questions and help your group get the very best deals possible.