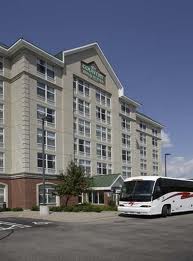 Overnight Broadway groups can enjoy discounts on NYC hotels and may also get deep group discounts through All Tickets on NJ accommodations. NJ hotels are minutes from Manhattan and offer groups great savings, value, convenience and extra variety as they can easily access attractions on both sides of the river.
NY Offers Variety
If you're going to see the sites, enjoy a Broadway show or two and go to various NYC attractions, staying in the city makes sense. All Tickets has group discounts for a range of hotels and there are a lot of fine places where your group can stay. It's also certainly convenient to be in the city. However, for some groups even the best discount rate can still be pricy. Many find that they can stay across the river at a nicely appointed New Jersey hotel, saving money and still being able to get into New York easily.
Savings on Great Accommodations
All Tickets group sales associates can find you a money-saving discount rate on fabulous accommodation in various New Jersey locales, including Elizabeth. As an example, stay at the Country Inns and Suites and you'll enjoy large rooms with queen beds and a full bath, free rollway beds and rates that offer the same low price for as many as five in a room. There's an indoor swimming pool, workout room and meeting rooms for your group get-together.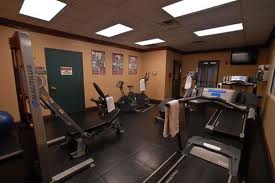 Close to NYC
Your group will be close to NYC and very close to New Jersey attractions and great shopping. To get into the city, you simply take the Lincoln Tunnel or Holland Tunnel. Plus, when staying at the modern Country Inns and Suites you'll get room upgrades when available for free and there are no attrition related contracts, which means easy changes and convenient payment dates. All Tickets will ably manage every part of your stay for you.
Affordable for Groups
All Tickets is dedicated to making NY and all it has to offer affordable through Broadway group discounts, where you save 40% or more per ticket, and on overnight and extended stays. New Jersey is a money-savings alternative that allows your group to still take advantage of all New York has to offer while making your stay much easier to afford. Our group sales agents can also get you fine deals on hotels in Manhattan. But if you're on a tight budget or looking to use more of your dollars for entertainment, meals and sightseeing, New Jersey has wonderful hotels and fantastic prices. Contact All Tickets at 1-800-922-0716 for more information on Broadway group tickets, hotels, and all of the exciting experiences that await you in New York City.