You can get great group discounts on all Broadway shows from All Tickets. But we can also connect you with anything and everything New York. It's true that there are hundreds upon hundreds of adventures for groups visiting NYC. Here are three that are perfect for the summer, and, when we think about it, pretty good choices for the fall when the new theatre season starts.
New York Botanical Garden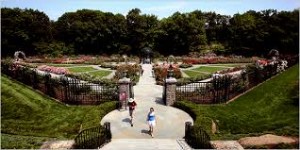 The New York Botanical Garden offers themed tours, unique landscapes, amazing collections, and renowned landmarks. This is a remarkable place to visit any time of the year, but it is especially wondrous in the summer. Beautiful nature walks are always offered. Enjoy the diversity of the Native Plant Garden and the exquisite beauty of the award-winning Peggy Rockefeller Rose Garden.
Also, this summer you'll find the special exhibit Groundbreakers: Great American Gardens and The Women Who Designed Them to be a breath of fresh air. This exhibit is a celebration of those women who pioneered landscape and garden design, photography and literature.
Take in the New York Botanical Garden's Weird, Wild & Wonderful exhibit, which runs through September 21. This exhibit features works by the members of the Society of Botanical Artists and offers 46 different paintings of some of the world's most unique and captivating flora. Also, in the fall, is the New York Botanical Garden's famous Haunted Pumpkin Garden, which provides visitors with a Halloween inspired collection of more than 500 intricately carved pumpkins. Wicked witches, slithering snakes, ghastly goblins, and man more spirited creations are your to hehold.
Maritime Adventures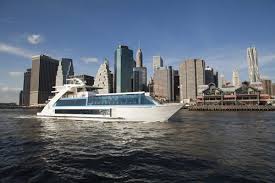 What is your maritime pleasure? Is your group looking to take a speedy ride along a New York waterway, cruise to cool jazz music while feasting on a sumptuous brunch, or wanting to get the scoop on some of the city's unique history? You can take a special sailing adventure, cruise up the Hudson River, or enjoy a moonlight sojourn around the Isle of Manhattan. You're group can even rent a boat for a special event. Contact us at 1-800-922-0716 for more information on waterway trips.
Step-On Tours
Tour Wall Street, Greenwich Village, Harlem or any of New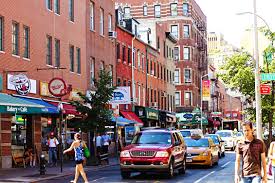 York's other culturally diverse, historically rich neighborhoods. All Tickets' Step-On tours include fully trained and licensed tour guides who know their subject matter inside out and who love sharing information with others, answering questions, and offering insights. Our Step-On tours are the talk of the town. We can also arrange tours of landmarks, such as the Apollo Theatre, Brooklyn Bridge, and Central Park, All Tickets makes any and all areas of the great City of New York accessible to your group.
Call Us Today!
If you would like help planning your next group trip to New York, please contact All Tickets Inc. at 1-800-922-0716. We'll be glad to help you get the information that you need to create the perfect group experience. Plus, we offer group discounts on all Broadway shows, a variety of NYC and NJ hotels, and a range of eateries.
Please feel free to navigate our webpages and when you find something you're interested in, you may add it to the Idea Cart located on the upper right hand side of the page. Once your Idea Cart is filled with all the items about which you'd like more information, go to the Contact Us page, fill out the form with your contact information, and send us your items and any questions or comments you may have.
We'll be in touch with you shortly.