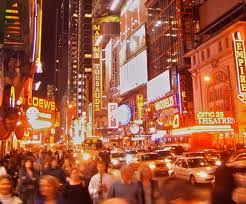 Welcome to All Tickets Inc. new website. All Tickets, the leader in Broadway group sales special offers and a purveyor of premium NYC experiences at great group discounts, provides visitors with many new features via our site. These include the Broadway ticket search engine, Broadway TIX, an Idea Cart, in which you may place shows and experiences in which you are interested, and many new theatre seminar and educational experiences through the prestigious Stage Door Connections.
Broadway TIX
Broadway TIX is designed to take the guesswork out of Broadway tickets pricing. Find out what the latest prices are for all Broadway shows, including group prices and group specials. You'll be able to compare savings on group deals versus single ticket prices. This revolutionary search engine has been developed by All Tickets and is a free, exclusive feature that we have made available to all visitors.
Idea Cart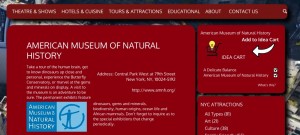 Our new Idea Cart makes organizing your questions concerning your group experience easy. Simply place the shows, experiences, services, and other NYC events and features in which you're interested in the Idea Cart. When you contact us through our website, we'll know what you may be interested in. It's a great way to begin to prioritize and organize your trip and to start to develop a focus concerning what you'd like to do and the type of budget you'll need to develop.
As you navigate our website and you click on a specific event or service, the Idea Cart, which is in the upper right hand corner of the website, will ask you if you'd like to add the item to your cart. Add as many items as you'd like, remove items from your cart, and once you feel that you added everything you'd like to investigate further, simply click the "Contact Us" tab, scroll down the screen, and fill out the contact form, which will include all items you've added to your cart.
Educational Experiences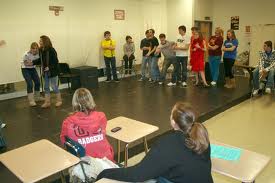 All Tickets Inc. has teamed up with Stage Door Connections, a provider of premium theatrical educational experiences in NYC, to offer over 40 different seminars in acting, musical theatre, voice, dance, directing, management, and more. A theatre professional offers each educational encounter; most providers of Stage Door Connections seminars have worked on Broadway.
Everything from basic improvisation to advanced acting techniques and from intensive dance combinations geared towards giving you the chance to shine in your next dance audition to a discussion of what it takes to be a theatrical producer. It's a great way to make your next Broadway show extra special and insightful. Some experiences are geared towards introducing your group to techniques, musical numbers, or dances that will be used in the show you're going to see!
More Choices and More Deals
All Tickets Inc. specializes in offering groups great deals and extra savings through combination bookings. The more experiences and services your group uses our all-inclusive group sales service for, the more you'll save. We have fantastic prices on hotels in NYC and NJ, a range of restaurants from which to choose, and hundreds of sites, events, and experiences for your group to enjoy.
For more information on Broadway group sales and discounts and to discover how All Tickets, Inc. can save you money, time, and frustration on everything New York, call us at 1-800-922-0716 or use our convenient and exclusive Idea Cart and contact us via our new website.