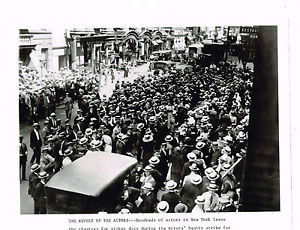 One of the ways in which those in any profession define themselves as a group is by how they refer to their professional organizations. Such references which utilize acronyms or abbreviated names will garner confused looks from the uninitiated or uninformed, while they elicit knowing nods or grimaces from those who are part of the profession. Here's a quick course in some of the more common organizations, including unions, which are associated with the professional theatre in the U.S.
Equity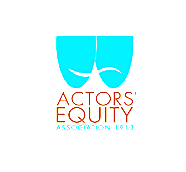 If you are member of Equity, then you belong to the stage actors' labor union. Sometimes referred to as A.E.A., Actors' Equity Association is the union for those who act on the stage and also for stage managers. It was founded in 1913 and has about 45,000 members. Broadway, Off-Broadway, national touring companies, and many summer and regional theatres hire union actors and work under one of the more than 30 different AEA contracts.
I.A.T.S.E.

I.A.T.S.E., which is pronounced "EYE-OT-CEE" is often called the stage hands union. The acronym stands for the International Alliance of Theatrical Stage Employees. That may sound like a mouthful until you read the full name of this union, which has about 122,000 members. The complete name is the International Alliance of Theatrical Stage Employees, Moving Picture Technicians, Artists and Allied Crafts of the United States, Its Territories and Canada. Before moving pictures, there were union actions by stage employees as early as 1886. The union is said to have been officially founded in 1893.
U.S.A.
USA stands for the United Scenic Artists, which is the labor union for designers, artists, and craftspeople in the entertainment and decorative arts industries. The union, which for a short time was associated with IATSE, was founded as "the United Scenic Artists Association" in 1897. There are about 3,800 members.
SDC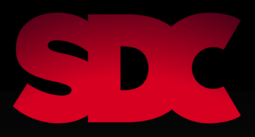 S.D.C, which until fairly recently was known as S.S.D.S. or S.S.D. and C., is the Stage Directors and Choreographers Society. When it was S.S.D.C. it was known as the Society of Stage Directors and Choreographers. This union was a late bloomer in that it was not established until 1959. There are approximately 2,000 members.
The Guild
The Guild is the shortened name for the Dramatists' Guild of America, which is sometimes called the D.G.A. Of all of the unions, this one is perhaps the loosest. Originally they were part of the Authors' League of America, which was founded in 1912, they became their own entity in 1921. The Guild has standardized contracts for Broadway, Off-Broadway and L.O.R.T. (League of Resident Theatre) productions.
Are You a Union Member?
You may be a member of one or more of these unions or know those who are. Unions have been very important in establishing standards for pay, health and safety, and welfare. Prior to the establishment of these unions, those who worked in the theatre could find themselves down and out if they happened to work for an unscrupulous producer.