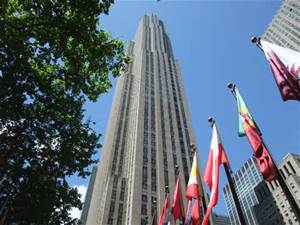 Rockefeller Center and the Top of the Rock is truly an inspirational experience, and All Tickets Inc. can secure tickets for your group at a great discount. Rockefeller Center may be best known for the enthralling views it offers visitors from 70 stories up on its observation deck. That part of the Rockefeller Center is awe-inspiring. But Rockefeller Center offers groups so much more. You will be totally engaged from the time you enter the lobby, which reaches three stories above your head; work your way through the landmark's various experiences, and travel to the top and then back down. Here's what to expect when you visit this renowned building.
The Grand Atrium Lobby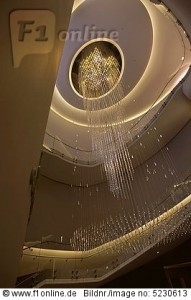 The Grand Atrium Lobby at Rockefeller Center greets visitors in a magnificent manner, as the Joie Chandelier flies and floats from three stories above. With 14,000 fiber optic crystals reflecting and refracting light, this unique lighting instrument, the largest of its kind in the world, leaves an unforgettable impression. As you stop and admire it, you'll also be taken by the ambience of the Grand Atrium Lobby, which includes sweeping, sloping, and winding staircases and stunning gold and silver highlights and trim.
Building the Rock
The story of how Rockefeller Center was built is vividly related through the images of its Mezzanine Exhibit. See the Rock as it went from being a brilliant vision to a grand reality. Plus, you'll have the opportunity to experience what it was like for those fabled iron bean workers to labor hundreds of feet above the City of Manhattan when you encounter the interactive Beam Walk. You will not only learn about history, but you will also actively engage in it.
Going Up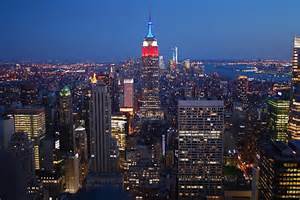 After discovering what it took to create the amazing structure know as Rockefeller Center, you'll be taken to the Top of the Rock by elevator. From the observation deck, which is comprised of six-stories and reaches a height of over 750-feet, you'll experience New York in a unique manner. Inspiring views abound, as you discover the neighborhoods, landmarks, and culture of New York City, giving you a whole new vision of the region and its people.
Let Us Book and Facilitate Your Visit
With All Tickets Inc., it's easy to book your group on a tour of Rockefeller Center and the Top of the Rock. We'll secure group discount tickets for you at a great price and negate the need to stand in the box office line. You'll be able to enjoy the full Rockefeller Center experience. Plus, if you book more than one service or event with us, we can save you even more money.
Broadway and Off-Broadway shows, restaurants and hotels, Broadway educational experiences, and more are available through All Tickets Inc. Contact us by calling 1-800-922-0716 or by clicking here. Our licensed, professional group sales agents will be happy to help you in any way. Plus, All Tickets Inc. specializes in offering personalized, premium service and in ensuring that your group experience is thoroughly enjoyable and eminently memorable. We're ready to serve you.