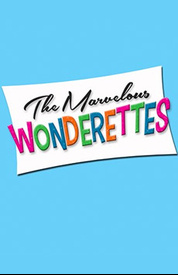 The Marvelous Wonderettes group tickets provide audiences the chance to have a shared experience that is filled with great performances, hit music, and hilarious comedy. There are also very touching and heartfelt moments, engaging interactions with the audience, and an overall uplifting and positive energy that defines the evening's entertainment. This is the type of show that audiences of all ages love, families can enjoy together, and all groups find to be an entertaining journey from those 1950s teen years to 1960s adulthood.
The Hits Are Here!
When you purchase your Marvelous Wonderettes group tickets you'll have a gateway to hearing beautiful, polished, and exciting renditions of some of the biggest hits of the 50s and 60s. Like the presently running Beautiful and former long-running Mama Mia!, both Broadway shows, the Off-Broadway hit The Marvelous Wonderettes is a top 40 hit-machine. The major difference being that with Marvelous Wonderettes group tickets you'll have the chance to hear melodies and lyrics written by a range of amazing pop composers and writers and not a few writers or those recorded by one group.
You'll hear songs like "Heat Wave" written by Brian Holland and Lamont Dozier and first recorded and made a hit by Martha and the Vandellas in 1963, and then covered and once again made a hit in 1975 by Linda Ronstadt, and recorded by Phil Collins in 2010 and "Wedding Bell Blues" written by Laura Nyro and and made a major hit by the 5th Dimension in 1969.
Then there's what is perhaps the best known of all teen tragedy songs, "Leader of the Pack," written by George "Shadow" Morton, Jeff Barry, and Ellie Greenwich. It jumped to number one on the pop charts in 1964 when The Shangri-Las recorded it. It was their biggest hit. See below a live television version sung by the American girl group The Shangri-Las and featuring singer Robert Goulete mugging on a motorcycle. The clip is from the popular quiz show I've Got a Secret.
The Marvelous Wonderettes offers over 30 pop hits, all beautifully performed, some soulfully, others comically, that you will simply enjoy.
Character and Situation Comedy
The Marvelous Wonderettes includes plenty of character and situation comedy, as we get to know each of the unique young ladies who make up the group, Betty Jean, Cindy Lou, Missy, and Suzy. Each one has her dreams, which include everything from being named prom queen to one of the girls stealing another's song to marriage.
As an example, how did they get to perform at the senior prom? Suzy and Missy explain to the promgoers, that is those in the audience including those in your group, how the boy's glee club was supposed to perform, but Billy Ray Patton, their lead singer, was suspended from school for smoking. As they note, "Tobacco can kill, and make you ill." Thus, the school principal, Mr. Lee, asked The Marvelous Wonderettes to perform instead. The girls then announce that the theme of the prom is "Marvelous Dreams," and with that, they segue seamlessly into a medley of "All I Have to Do Is Dream" and "Dream Lover."
Name That Tune!
You don't have to buy The Marvelous Wonderettes group tickets to participate in our trivia challenges that are upcoming. Some questions are of the name-that-tune variety, where we offer the lyric and you provide the artist and/or song title, while others require that you know something specific regarding the content of the song. Be sure to watch for our theatre trivia focusing on The Marvelous Wonderettes this week.
Purchasing The Marvelous Wonderettes Group Tickets
Contact us today to purchase your Marvelous Wonderettes group tickets, which are just $45.00 per person. For group sales, email either janet.robinson@jrgroupsales.com or info@allticketsinc.com or call 212-362-5797 or 800-922-0716. We'll be happy to answer your questions, help set up your group's entire evening, including booking your pre-show or after-show group dining, and take care of any other group services you may need. Remember that group numbers for The Marvelous Wonderettes can be as small as eight (8).
Performance of The Marvelous Wonderettes are on Wednesdays at 2:30 p.m. & 8:15 p.m., Thursdays at 8:15 p.m., and Sundays at 3:00 p.m. at the Kirk Theatre, Theatre Row, 410 W. 42nd St., NYC 10036. Call or email us today for the ultimate Marvelous Wonderettes group tickets experience.