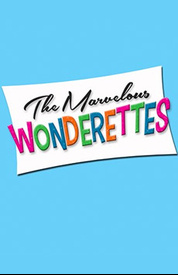 The Off-Broadway musical comedy The Marvelous Wonderettes is a great show for groups. All Tickets Inc. can secure the best Marvelous Wonderettes group tickets for you if your theatre party is comprised of at least eight. If you're wondering why you should get group tickets to this particular show, we've put together 10 very short reasons as to why groups love The Marvelous Wonderettes. Read on and read quickly!
10 Reasons Why Groups Are Loving This Musical
Here is why you'll want to purchase the best Marvelous Wonderettes group tickets as soon as possible. Groups love this musical comedy due to:
Hit music and lyrics- more than 30 songs!
The Marvelous Wonderettes, Betty Jean, Cindy Lou, Missy, and Suzy, ARE marvelous and wonderful
The Three F's – Funny, frenetic, fantastic
Cross-generational family fun
Melody, Harmony, Hilarity
Intimate setting connects you with energetic performers
Warm, Welcoming, and Wistful – a great nostalgic journey
Upbeat, feel-good ending
Perfect for winter blue and spring thaw
All Tickets Inc.'s low, cannot-be-beat $45.00 group ticket price
Get Best Prices and Seats
All Tickets Inc. guarentees you'll have the best Marvelous Wonderettes group tickets. We've got the best seats and the best group prices ($45.00 per person), and offer the best customer service. We make it easy for you to secure your great group ticket rate. Plus, we can plan your group meals, hotel stay, sightseeing tour, and more. Groups for The Marvelous Wonderettes start at eight. Contact us today by emailing either janet.robinson@jrgroupsales.com or info@allticketsinc.com or by calling 212-362-5797 or 800-922-0716
Performance of The Marvelous Wonderettes are at the Kirk Theatre, Theatre Row, 410 W. 42nd St., NYC 10036 on Wednesdays at 2:30 p.m. & 8:15 p.m., Thursdays at 8:15 p.m., and Sundays at 3:00 p.m.