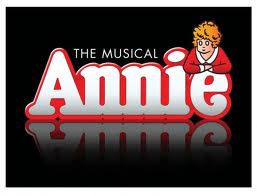 The Broadway group discount ticket experience can be very special. Imagine taking your school group to see Matilda The Musical or Annie and discussion bullying or the positive image of girls in society? Or perhaps your group goers to see the new musical Chaplin and they get focused on his brilliant silent films. Maybe they elect to see the latest revival of Edward Albee's Who's Afraid of Virginia Woolf?
Whatever your group decides to see All Tickets Inc. will offer you personalized service, the best discounts and COMP policy possible and extra value on restaurants, attractions and accommodations.
Annie on Broadway
What can your group discount experience be like for the Broadway revival of Annie? It can include a Step on Tour of New York City arranged by All Tickets Inc., a group dining experience in the Theatre District and tickets to she show where you'll witness the story of an orphan girl who discovers happiness through family. Annie is an all-NYC experience! See Annie in October.
Chaplin The Musical
The brilliance of Charlie Chaplin defined the Silent Age of Film. Chaplin was an amazing man who was a brilliant actor, refined writer and topnotch producer. Chaplin The Musical looks at the human side of Charlie, going beyond myth and connecting with his personal life and vision.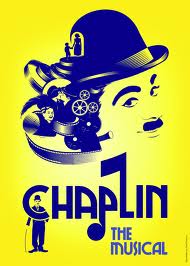 See Chaplin The Musical and take advantage of a dual COMP promo where you get more free tickets than anywhere else at All Tickets due to the combined efforts of Chaplin's producers and All Tickets. Chaplin arrives in August.
Matilda The Musical
In April 2013, Matilda The Musical comes to Broadway. This multi-award winning musical, which is a massive hit in London, is based on the book by Roald Dahl. This musical has wondrous characters, fine music and lyrics and a plot that will simply capture you. Imaginatively staged by the Tony and Olivier- winning director Matthew Warchus, Matilda The Musical is an amazing piece of theatre.
[vimeo vimeo.com/39092060]
Have your group take a Broadway tour, enjoy dinner at a British-style restaurant in NYC and then go to see this West End hit. All Tickets can arrange it all.
All Tickets Benefits
There are numerous benefits to booking through All Tickets. First and foremost, you'll get highly personalized service and deep group discounts. Plus, All Tickets is running exclusive COMP promos that you can utilize for a limited time.
Book through All tickets today to get more COMPS, connections that go beyond Broadway and much more. We offer volume based discounts that are extremely helpful. Contact All Tickets Inc. today at 800-922-0716 or via the web.