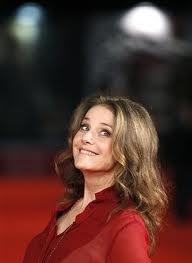 All Tickets, which is offering group discounts and a limited time COMP PROMO for the Broadway premiere of The Anarchist by David Mamet, is truly excited by new of the playwright's latest offering. The announcement that Patti Lupone and Debra Winger will star in the Broadway premiere directed by Mamet was then greeted with another casting announcement for yet another drama by the US playwright. It turns out Al Pacino will star in this season's revival of Mamet's Glengarry Glen Ross.
Mamet's Connection to Actresses
It's well known that Mamet, who will direct the show, has a direct connection with Patti Lupone. The actress, who in The Anarchist will play Cathy, a woman prisoner with long time ties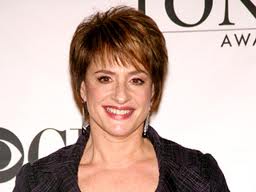 to a violent political organization, has appeared in The Woods, The Water Engine, Edmond, The Old Neighborhood and the film State and Main. Lupone, who has been nominated for six Tonys and won two (Evita and Gypsy), has proven to be equally adept in handling roles in plays and musicals.
Debra Winger also has a connection with Mamet. Winger, who has been

nominated for three Oscars (Terms of Endearment, Shadowlands and An Officer and a Gentleman), acted with the playwright in the movie Black Window in which she starred with Theresa Russell. Winger, who played Detective Alex Barnes, and Mamet, who was cast as Herb the poker player, appeared in the poker scene together.
All Tickets notes that this is Winger's Broadway debut. She will play the prison warden, Ann, to whom LuPone's character pleads for parole. This play is being described as a tough, hard-hitting drama, a genre at which Mamet excels.
What to Expect?
The Anarchist is a two-character drama that's driven by two female characters who are savvy and dedicated to ensuring they secure their intended objectives. This battle of wits looks to be the equivalent of a high stakes battle where life itself, or at the very least freedom and justice, are on the line.
Mamet writes plays with dialogue that alternates between realistic-based segmented exchanges of sentences displaying authentic rhythms and degenerating sounds and long riffs and tirades that culminate in some sort of stunning revelation. To put it succinctly, Mamet's dialogue uses the power of realistic speech patterns to define character and push each character's objectives.
This is not easy material to perform due to the fact that it has such complex rhythms but when performed with the right technique the result is often stunning.
Special COMP PROMO
All Tickets has extra low prices on group tickets and something no one else is offering—COMPS. To qualify for our COMP PROMO simply order and confirm your group discount tickets for any performance with All Tickets by September 30, 2012, and for every 30 tickets purchased you'll receive 1 COMP (up to 4 COMPS per group per performance). The Anarchist will preview November 13th and open December 2nd at The Lyceum Theatre. Get more information on this COMP PROMO.
Contact All Tickets today at 800-922-0716 to secure your group discount tickets and COMPS or for more information. You may also email us through our contact page. The staff at All Tickets is excited by the promise of this year's Broadway Season with the premieres of Chaplin, Rebecca and Matilda and the revivals of Annie, Who's Afraid of Virginia Woolf? and Glengarry Glen Ross and the Broadway premiere of The Anarchist. All Tickets offers groups THE TOTAL NEW YORK EXPERIENCE for less.