All Tickets Inc., which offers groups THE TOTAL NEW YORK EXPERIENCE, is focused on providing great value on premium theatrical events as well as major discounts on accommodations, dining, NYC attractions and sights and more. By combing experiences, utilizing volume orders and taking advantage of All Tickets Special Promotions, such as our latest COMP TICKET PROMO, groups can secure extra savings for your group. These are rough economic times and Broadway shows can be an expensive venture. The good news is that All Tickets has group discounts on shows that can save you 20% to 45% and our COMP TICKET PROMOS that are presently running result in even bigger savings.
The Group Discount Experience
All Tickets group discount experiences are unlike any other. We define ourselves and set our agency off from others in numerous ways. Our personalized, professional service dedicated to ensuring your group has a premium experience cannot be rivaled. Customer service is key in this industry, and we pledge that we will always offer the best, personalized service of any group agency in the New York area.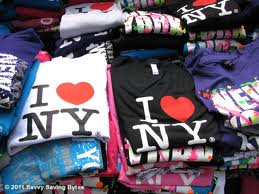 We'll help you design your itinerary, working within your budget, to make sure your New York adventure is filled with great times and fine memories. All Tickets will connect your group with the perfect show. We excel at finding groups extra value on dining and accommodations, and we can provide you with some of New York's finest city guides as well as deep group discounts on museums, attractions and historical sites.
Quality Never Sacrificed
At All Tickets we are also dedicated to making sure that quality is never sacrificed for the sake of a discount. We know that if we work hard to ensure that your experience is topnotch that your group will come back to us again and again. Plus, there's good news for groups. They are valued by performance, dining and attraction venues because they are one of the most powerful marketing tools around.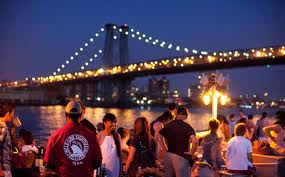 When a group has a great experience, good word of mouth is multiplied as it's shared with family, friends and associates. People in groups Tweet, post on Facebook and pin their experience on Pinterest, providing the show, restaurant, hotel, etc. with great public relations.
As experts in the industry, All Tickets is devoted to making the phrase "group discounts" synonymous with "premium, quality experience." And we will make sure that you make the most of your budget.
Special Offers from All Tickets
Presently, All Tickets is running a time-limited COMP PROMOTION for incoming Broadway shows. There are two offers, which are dependent upon when a show opens.
ATI COMPS BOOKED BY AUGUST 31st
Book these shows, which open in the Fall 2012, by August 31, 2012, to receive 1 COMP for every 30 purchased (up to 4 COMPS total). Extra Special Comp Offer on the musical Chaplin—get 1 COMP for every 25 paid (up to 4 COMPS total).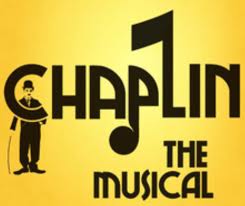 Annie (Fall 2012): Tomorrow will be here sooner than you think! Great show for all!
Bring It On (July 2012): The cheerleading musical—a real crowd pleaser for camps, youth groups and those who LOVE teen comedy.
Chaplin (August 2012): A fantastic story, beautiful music and a fascinating character. Remember—this musical includes an Extra Special COMP Offer!
Fela! (July-August run): Masterful music and an enthralling story and intensely unique production! This production of Fela! is a Bill T Jones masterpiece.
Radio City Christmas Spectacular (November 2012): Premium family entertainment at a great price.
Rebecca (October 2012): A mega hit in Europe, this hauntingly romantic musical mystery is Broadway bound.
The Anarchist (Fall 2012): A new, taut drama by David Mamet starring Patti Lupone and Debra Winger.
Who's Afraid of Virginia Woolf? (October 2012): Steppenwolf presents its acclaimed production of Edward Albee's brilliant drama.
ATI COMPS BOOKED BY DECEMBER 31st
Book these shows, which open in 2013, by December 31, 2012, to receive 1 COMP for every 30 purchased (up to 4 COMPS total). Extra Special Comp Offer on the musical Matilda—get 1 COMP for every 25 paid (up to 4 COMPS total).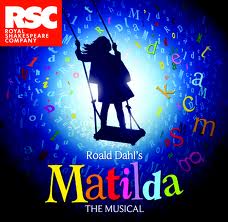 Houdini (Fall 2013): Don't miss Hugh Jackman in a stunning show about the world's most famous illusionist.
Matilda (Spring 2013): Just added to the list! A few months ago, Matilda has won the most Oliviers ever. Remember—this musical includes an Extra Special COMP Offer!
Motown (Opening TBA): The real story of Berry Gordy, the man who started one of the most successful record labels ever.
Prince of Broadway (Fall 2013): The story of Hal Prince, one of the most successful producers/directors that Broadway has ever seen and the winner of 21 Tonys.
Broadway at its Best!
Utilize All Tickets great service, devotion to quality and special COMP PROMO to get more for your money and to ensure that you enjoy a premium Broadway experience. Plus, we can connect you to wonderful maritime specials, excellent tour guides and anything else your group may desire. For more information or to book, contact All Tickets at 800-922-0716 or link to us on the web by clicking here.