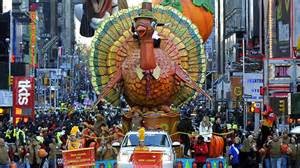 It is that great time of year on Broadway when holiday shows are on the boards, all sorts of new productions have just opened or are preparing for their first night, and there's a whole lot of festive entertainment choices for families and groups. This is a great time to see a long running Broadway musical, to catch a special holiday event, or simply see the splendid sites of New York decorated in their Christmas best. Here are just a few of the great things that you and you group can do.
Macy's Thanksgiving Day Parade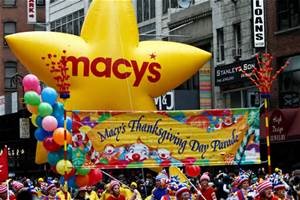 It started in 1924 and has been televised since 1952. It is the second-oldest Thanksgiving Day Parade in the US. Macy is tied for second oldest with Detroit's parade. The oldest, by four years, is the 6abc Dunkin' Donuts Thanksgiving Day Parade in Philadelphia.
But the Macy's Parade is seen as being the ultimate kickoff to the holiday season, as it includes immense balloons, Broadway performances, floats, bands, and, of course, Santa Clause.
The Radio City Christmas Spectacular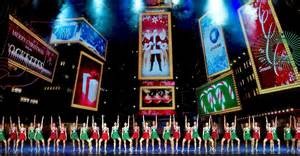 You won't find another show like the Radio City Christmas Spectacular. Featuring the world famous Rocketts, this show includes everything Christmas including an homage to The Nutcracker, a trip to the North Pole, and, of course, Santa himself.
As noted on the show's website, "Take a thrilling 3D ride through the skies of New York with Santa, and be whisked up to the North Pole, as state-of-the-art technology transforms Radio City Music Hall into a magical, immersive wonderland."
This is a truly magnificent experience that every and any group can enjoy at low group discount prices from All Tickets, Inc. The show is now open and runs through January 3, 2016.
Rockefeller Center- Lighting of the Christmas Tree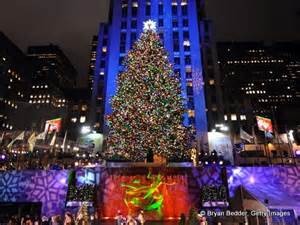 It is known as "America's Christmas Tree," and it will be lit this year on December 2. This season's tree, which came from Gardner, NY, weighs 10 tons and is 78-feet tall. The Norwegian spruce is presently in Rockefeller Center waiting for its 45,000 LED lights to be officially lit.
Plus, the center features a wonderful outdoor skating rink and your group can always take a ride to the Top of the Rock. If you are going to the Top of the Rock contact All Tickets, Inc. for group discount tickets and the opportunity to forego long waiting lines.
The Ride Holiday Edition
The Ride Holiday Edition started offering their special NYC holiday tours on November 20 and will continue through December 20. This is a fantastic way to see NYC at night and enjoy all of the great decorations and sites. The Ride utilizes a state-of-the-art coach bus.
The Ride takes you on a 4.2-mile tour of New York's iconic, landmark Christmas decorations. Included on your tour is a seasonal video, a specially arranged soundtrack, and special holiday choreographed performances. On display is the electric wizardry of the NYC's Holiday brilliance. Contact All Tickets, Inc. for special group prices.
NYBG- Holiday Train Show
This wondrous and enchanting display runs from November 21, 2015 to January 18, 2016. That means you can enjoy all of its joy and excitement after the holidays as well as during. This is an amazing event that will reawaken the child in you and capture the imagination of everyone in your group.
For great holiday fun, special group discounts, and free Broadway group tickets to any Broadway show, contact All Tickets, Inc. at 1-800-922-0716.