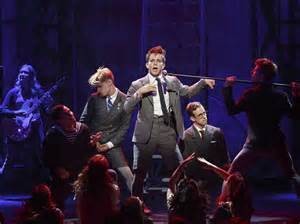 There are a lot of wonderful shows to see on Broadway, including longtime favorites such as Wicked, The Lion King, and Aladdin. Plus, the Radio City Christmas Spectacular, The Lord of the Dance: Dangerous Games, and The Illusionists- Live on Broadway provide great wonderful entertainment choices.
On Your Feet- A Hit!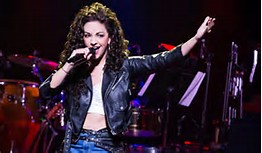 On your feet opened on November 5th of this year. This is a driving, exciting, and inspiring musical about Gloria and Emilio Estefan and the Latino experience in America. It includes all of Estefan's big pop Latin-flavored hits including "Rhythm Is Gonna Get You, "1-2-3," "Mi Tierra," and "Conga."
The New York Times said that On Your Feet is "undeniably crowd-pleasing! Resist if you dare." And the Wall Street Journal proclaimed that this bio-musical is "slick, satisfying and smoking – hot!" This musical is guaranteed to entertain and captivate.
Audra McDonald in Shuffle Along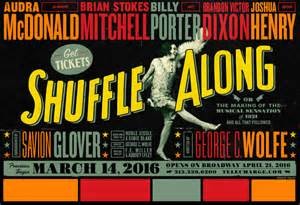 Multi-Tony winner Audra McDonald is back on Broadway again. This time McDonald stars in a revival of the groundbreaking Eubie Blake, Noble Sissel, F.E. Miller and Aubrey Lyles musical, Shuffle Along. The show will preview March 14, 2016 and is scheduled to open on April 21st.
In 1921, Shuffle Along became a major Broadway hit, and it changed Broadway forever, shedding new light for audiences on the black experience in the U.S. This version of Shuffle Along, which is directed by the highly innovative George C, Wolfe, gives audience's a backstage look at the troubled production of Shuffle Along and its triumphant Broadway premiere.
Jesse Mueller and Waitress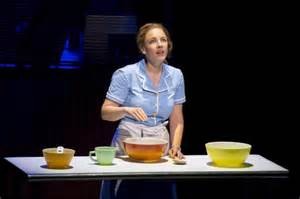 Jesse Mueller, who won a Tony for her portrayal of Carole King the Beautiful: The Carole King Musical, comes back to Broadway in another new musical, Waitress. Based on the 2007 movie of the same name, Waitress looks at the life of a struggling woman who is dealing with an abusive relationship, work pressures, and burgeoning dreams.
Waitress, which is set in Joe's Pie Diner located in a small town on highway 27, features music and lyrics by Grammy nominee Sara Bareilles, book by Jessie Nelson, and direction by Tony winner Diane Paulus. Waitress comes to Broadway in Spring 2016.
Spring Awakening Has New Life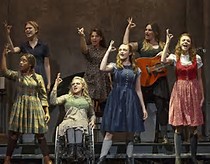 The first major Broadway revival of Spring Awakening is a major hit. Deaf West Theater produces and performers the Tony Award winning musical, using both American Sign Language as well as the spoken and sung word and a mixed cast of hearing and deaf actors.
The critically acclaimed revival opened on September 27, 2015 for a limited run and is scheduled to close on January 24, 2016. This production of Spring Awakening, which is directed by Michael Arden, is credited with intensifying the musical's poignancy and drama.
The original production of Spring Awakening opened on Broadway on December 10, 2006. It won Tonys for Best Score, Best Book, and Best Musical. The original Broadway show ran for 859
Get Free Group Tickets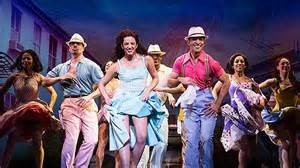 All Tickets, Inc. includes comp tickets to groups who use our services when ordering their Broadway tickets. Get the same low price as you would from the theatre's group sales office, plus receive free tickets from All Tickets, Inc. If producers are also providing comps, we'll make sure that you get those too! We also have great deals on hotels, tours, dining, museums, and much more. Contact us today and save by call 1-800-922-0716.