Every season Broadway producers land big names to play lead roles in musicals and plays. Many are film stars making their Broadway debut, as Tom Hanks and Debra Winger did in separate shows a while back, while others have enjoyed a range of Broadway success, such as Hugh Jackman, who this season is appearing in The River. Whatever the case may be names can sell tickets. Here are a few Broadway shows that are currently running or will be soon that have name appeal.
Constellations
Academy award nominee Jake Gyllenhaal stars in a show about star-crossed lovers living in a very different sort of universe. Gyllenhaal, who is a fine actor and Hollywood hunk, was nominated for his work in Brokeback Mountain (2005). Recent film appearances include Nightcrawler (2014) and Accidental Love (2015). Nightcrawler got a lot of attention due to his performance and the manner in which his character developed in a story that was dark and seamy.
In the stage play Constellations, Roland and Marianne meet one another again and again. It's hard to tell exactly where in time we are, if anywhere, in this relationship. But we become very familiar with the intimacies of their relationship as they become involved in various rituals of co-habitation, betrayal, and separation. Gyllenhaal and co-star Ruth Wilson have proven to be an interesting couple in this witty, sexy, and sophisticated play.
Fish in the Dark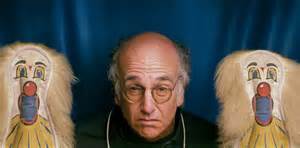 Fish in the Dark, which stars and is written by Larry David, is an instant hit. The comedy, which is still in previews, has been selling at over 100%, attracting David, Seinfeld, and Curb Your Enthusiasm fans by the droves. David has created a comedy that people are flocking to see partly due to his reputation for creating characters that have no filter and due to the fact that people find his wit, humor, and clumsiness in handling human encounters to be totally engaging. This is the Broadway premiere for David as an actor and as a playwright.
Lithgow and Close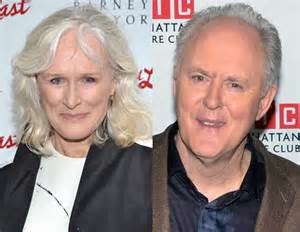 John Lithgow and Glenn Glose, both of whom have deep stage roots, are starring in Edward Albee's classic dark drama A Delicate Balance. A Delicate Balance, which won the Pulitzer Prize in 1967 and Drama Desk Award for Best Play the Tony for Best Revival of a Play in 1996, is a drama about deep-seeded fears and ennui. Lithgow and Close are icons of film, TV, and the stage, and they offer audiences the opportunity to watch two stars who have precise and highly developed acting skills and technique.
Great Group Rates
The fantastic news is that through All Tickets Inc. you can get low group rates to most shows that offer you the chance to see these and other stars on Broadway. For information on Constellations, Fish in the Dark, A Delicate Balance., and other shows contact All Tickets Inc. today at 1-800-922-0716.