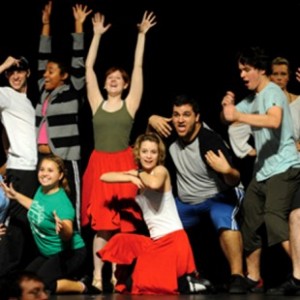 Maybe you've never had an acting class, never been on stage, or never had the chance to be in a performance ensemble. But you're interested and think it would be fun to give it a try. There's a fun and exciting way for you to do just that for an hour or so. That's by taking one of Stage Door Connections Just for Fun seminars. It's true that Stage Door Connections offers a large number of educational encounters that are focused on the developing professional, but they also provide engaging experiences for those who want a taste of what it's like to be in the theatre.
You Only Live Once
One interesting and educational way for you to connect with the active theatre experience is by taking one the Stage Door Connection's You Only Live Once- Never Danced, Sang or Acted Before seminars. This educational encounter involves exercises in acting, singing, and dance. It welcomes beginners and offers a supportive, created, and fun environment. You'll work with a cast member from a Broadway musical and learn part of number from that show. This is a 1½ -hour seminar.
Meet and Talk with a Broadway Pro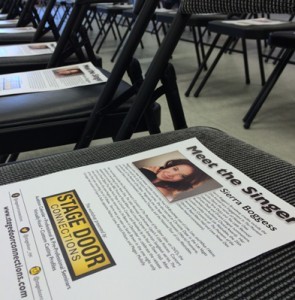 The Meet the Talent seminars provide insights and information on performing in a Broadway show. Three different seminars are offered: Broadway Actor, Broadway Singer and Broadway Dancer. You'll find out what it's like to perform 6 days a week, 8 times each of those weeks; how rehearsals work, and what it's like to audition. Each one-hour session includes a question and answer period with a Broadway performer.
For the More Serious
If you're someone who is interested in a career in the theatre, then All Tickets Inc. can book your group into a Stage Door Connection seminar that is focused on the developing professional. Educational encounters on acting, dancing singing, design/tech, directing, producing, and much more are available. Professionals teach all workshops.
Combo Deals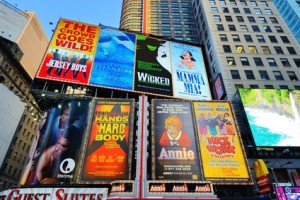 If you're bringing a group to New York, contact All Tickets Inc. and ask about our money-saving Combo Deals. If you book two experiences or more for your group, you'll save even more money. Thus, take advantage of the low group prices we offer on educational encounters with Stage Door Connections and get tickets to a Broadway show or Off-Broadway production, book a restaurant and/or hotel, or make a reservation for maritime, historic, or site seeing experiences. Contact us at 1-800-922-0716 for more information on Stage Door Connection educational encounters for beginners and much more.