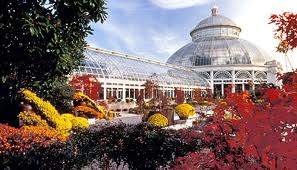 Group discounts for those springtime NYC attractions are available through All Tickets Inc. Our group sales agents, who have great deals on Broadway shows, are ready to help you get the best discounts possible on fantastic attractions that seem to embrace and define spring.
New York Botanical Gardens
The New York Botanical Gardens, which are located in the Bronx, have special events and beautiful exhibitions throughout the year. As the days get longer and warmer, the outdoor gardens start to come alive. Any day is a magnificent one at this NYC jewel . Groups can enjoy self-guided tours, guided and customized tours. In March and April the annual Orchid Show offers groups a dazzling experience. What a great way to celebrate spring! All Tickets can make sure your New York Botanical Gardens experience is perfect. Call us.
Maritime Experiences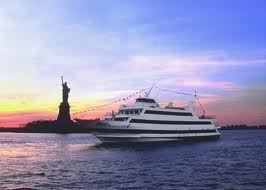 There's nothing like enjoying one of New York's many maritime experiences. Your group can take the NY Water Taxi to the 9/11 Memorial. This is a moving experience that connects each of us with deep emotions and memories. Or you may have a student group that would love a lunch cruise or a tour group looking forward to a jazz cruise. There's not end to what you can do on New York's surrounding waterways- history, ecology, sightseeing and more. Call All Tickets Inc. for more information. We'll find the line and experience that just right for you.
Cloisters Museums & Gardens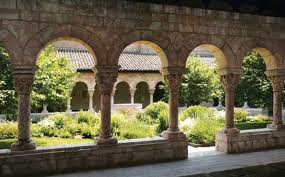 The Cloisters Museums & Gardens are one of New York's most innovative attractions. Taking inspiration from medieval Europe's art and architecture, this branch of The Metropolitan Museum of Art will enchant you with its gardens and 3,000 works of art from the 9th through the 16th centuries. It's a little bit of medieval Europe in New York City. Enjoy group tours, special educational programs, informative lectures, musical presentations and special exhibits. Contact All Tickets Inc. to book your group at a great discount.
Much More!
There is so much more for groups to experience in New York City in the spring, including events and sites in Central Park, New York's waterway parks and various walking tours. All Tickets Inc. has a wonderful free directory of 100 attractions and experiences that will help you find exciting and interesting places and events.
Always feel free to contact us at 1-800-922-0716. Along with offering your group hefty discounts, we'd love to help you plan every part of your New York visit. Of course, we can also get you deep discounts on Broadway and Off-Broadway shows. Remember that for many experiences and shows a group can be as small as 10 and group prices for some Broadway shows are as low as $32.00 per ticket. For more value, All Tickets Inc. is offering two different COMP ticket promotions until April 30, 2013. Save more, get more and have the best group experience possible when you book through All Tickets Inc. We offer New York's Total Group Experience.