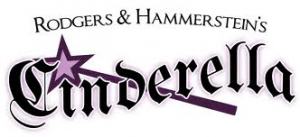 The 2013 Broadway production of Cinderella, with student group discounts from All Tickets, has a new book and great topics for discussion. Cinderella, with music by Richard Rodgers and lyrics by Oscar Hammerstein II and with a new book by Douglas Carter Beane and original book by Oscar Hammerstein II, will be directed by Mark Brokaw. Brokaw, who serves as the Artistic Director of Yale Institute for Music Theatre and is an associate artist at the Roundabout, has directed numerous New York premieres including plays by Robert Schenkkan, Paula Vogel and Wendy Wasserstein. This is the Broadway debut
The Classic Musical
Cinderella has a rich history that school groups and others will find interesting. The Rodgers and Hammerstein musical is based on the classic Cinderella fairy tale. It was written for and first premiered on CBS TV in 1957 starring Julie Andrews in the title role. It also starred Jon Cypher, Edith Adams, Kaye Ballard and Alice Ghostley. The production cost $376,000, which was a huge amount of cash at that time.
It was broadcast live in the Eastern, Central and Mountain time zones in black and white and in color on March 31st. Cinderella received a delayed broadcast that same day in the Pacific time zone. That version was only in black and white.
Although Cinderella has been very popular over the years, with two other TV versions in 1965 and 1997 and stage productions at the London Coliseum (1958), New York City Opera (1993 and 1995) and a United States tour played from November 2000 through 2001, it has never been produced on Broadway.
The New Cinderella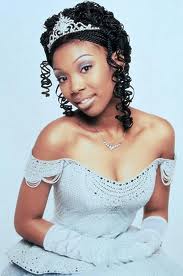 The Broadway version will feature an updated book. Book writer Beane has been nominated for two Tonys and has been involved in numerous Broadway projects, including play doctoring Sister Act and book writer for Lysistrata Jones. His play The Little Dog Laughed was nominated for the 2007 Tony Award for Best Play.
The new book for Cinderella sets the story in modern day and is told with wit and irony and empowers Cinderella as she rescues the Prince. It's a fairy tale for the 21st century and like other musicals on Broadway this season, such as Matilda and Annie, Cinderella provides student groups with positive images for girls.
Along with the new book, Cinderella includes many of the favorites from the original score, including "In My Own Little Corner," "Impossible/It's Possible," "Ten Minutes Ago" and "Do I Love You Because You're Beautiful?" The musical will also include some songs from the Rodgers and Hammerstein trunk.
Group Discounts and COMPS
All Tickets, which has group discounts and COMPS for Cinderella, sees this premiere of the Rodgers and Hammerstein classic as the perfect match for school groups, families and other groups. Our COMP Promo runs until December 31, 2012. For every 30 tickets purchased, your group will receive 1 COMP (up to 4 per group per performance). This COMP EVENT is good for all new Broadway shows, but please call All Tickets at 800-922-0716 for details as purchase parameters including offer deadlines vary. You may also contact All Tickets via the Internet. Shortly, we'll have more on this new production of Cinderella in another blog.