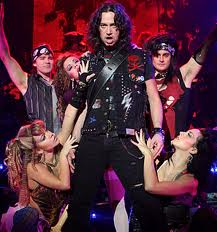 Group discount tickets for Broadway shows are a fantastic deal. Groups can see the finest NY theatre, musicals and plays, at huge savings. Right now is a great time to book your Broadway show as there's a wealth of new and long run shows from which to choose. These include some rock/pop musicals that have stood the test of time and continue to entertain. Here are a few that are well worth seeing.
Rock of Ages
It's irreverent, hysterical and mildly historical as this musical revisits the '80s heavy metal sound and characters. Set in the Hollywood during a time when rock bands offered the public bad boys, cutting guitar riffs and pounding drums, Rock of Ages is a high-speed, drug-laced, sex-crazed-maze of frivolity set to the hits of that wild time. The story is fairly light, which helps to emphasize, as does the fact that drinks are served at your seat during the show, that this musical is about a time of excess and wildness.
MaMa Mia!
They didn't play heavy rock but ABBA did offer a sound that was disco-connected pop and often ballad driven. ABBA was one of the most popular rock groups in the world and although these Swedes spoke little English they managed to dominate the US pop charts. MaMa Mia! is a musical about love, marriage and the wild past of one mom whose daughter wants her dad at her wedding. However, it's not really clear who her dad is. MaMa Mia! is a funny, nostalgic journey with a happy ending.
Jersey Boys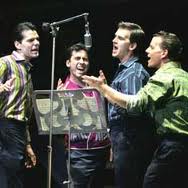 Jersey Boys is the story of the chart-popping Frankie Valli and the Four Seasons. Coming out of New Jersey, these four friends found their loyalties tested by fame and fortune. Jersey Boys includes over 30 Frankie Valli and the Four Seasons hits. The Tony-winning show is expertly directed by Des McAnuff.
Pippin
Join us once again as Pippin's first Broadway revival, replete with a magnificent circus theme, takes the stage. This is a high energy, finely tuned production of this rock musical. The story focuses on one young man's attempt to discover what makes him extraordinary (if anything). Of the four Broadway rock musicals featured in this blog, Pippin is the only one to have recently opened. It's also the only one with an original score written specifically for the show. This highly theatrical production is designed to entertain.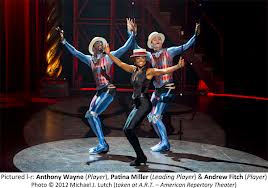 Contact All Tickets
For more information on Broadway group tickets and discounts for these rock/pop musicals take a moment to contact us at 1-800-922-0716 or see our contact page. With Rock of Ages, MaMa Mia!, Jersey Boys and Pippin, there's something for every rock music lover in the audience. Of course, All Tickets has group discount rates for all musicals on Broadway and all New York plays. We'll ensure you get the best price on the show you want to see.