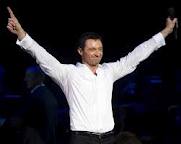 Houdini, the new musical which is said to be destined for the Broadway in 2013-2014, seems to some to have disappeared, mimicking Harry Houdini himself (Houdini is considered to be one of the greatest illusionists and escape artists of all time). Well, first of all, the new musical based on Houdini has not disappeared although one part of the creative team has left the show. Despite this departure, Houdini, the new musical that is to star Hugh Jackman, is still in development.
Sorkin Gone
Aaron Sorkin, who was the second book writer on the project, left the show early in 2013. Sorkin, who is an Oscar winning screenwriter, TV producer/writer and playwright, is noted for having written A Few Good Men, The Newsroom and The Farnsworth Invention. Sorkin is said to have left Houdini to write the second season of The Newsroom (HBO) and to work on a film about Apple founder Steve Jobs.
When Sorkin departed producers Scott Sanders and David Rockwell issued a statement that read, "Mr. Sorkin's considerable talents are an asset to any project and we regret that he's unable to remain with Houdini." They also noted, "However, what Hugh and the creative team continue to create is one of the most exciting projects we've ever been a part of. Our projected arrival on Broadway and additional creative team announcement will be made at a future date."
The final part of that statement makes it impossible to project an accurate Broadway opening date for the musical. But the show is definitely moving forward. Slowly, that is.
Facebook Page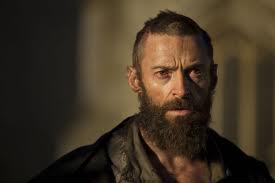 The Facebook page for Houdini was last updated on April 14 when the cover picture was changed. Someone wrote at that time, "Would love to hear some news." Jackman then posted, "Yes, we really would." The page is not very active but that doesn't mean a lot; however Jackman's comment certainly indicates a certain restlessness regarding the project. The projects Twitter account has not had a posting since January.
One dilemma concerns Sorkin whose compensation for his contribution to the project must be sorted out. Another problem concerns the fact that a new book writer is needed.
Other Creatives
Stephen Schwartz (Wicked, Pippin, Godspell) is the composer/lyricist on the show. Others who have been said to have collaborated on the score at some point include Danny Elfman, David Yazbek and Glenn Slater while Kurt Anderson was the initial book writer. Tony-winner Jack O'Brien (Hairspray, Coast of Utopia) is slated to direct the show.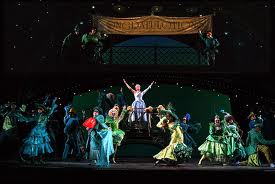 Watch for Updates
All Tickets will be tracking the anticipated arrival of Houdini. The project seemed to be in full swing last October with Jackman reported to be hard at work on the musical but with Sorkin's departure in January it appears to be at a crawl. The promotional video for the musical promises big things. Big things take time to develop on Broadway. Continue to check this blog for more information.