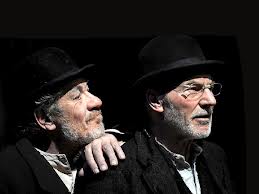 Broadway group tickets for a wealth of new musicals on Broadway and New York plays will soon be available. All Tickets group sales agents have great discounts for audiences to see Ian McKellen, Patrick Stewart, Orlando Bloom, Cherry Jones, Mary-Louise Parker, Rachel Weisz and many other stars on New York's Broadway stages. Revivals include No Man's Land by Harold Pinter, Waiting for Godot by Samuel Beckett, Betrayal by Pinter, Romeo and Juliet by William Shakespeare and The Glass Menagerie by Tennessee Williams. There are numerous new shows scheduled for the 2013 season, including Stormy Weather: The Lena Horne Story starring Leslie Uggams, If/Then starring Idina Menzel and Sing Happy: The New Kander & Ebb Musical. Here are a few highlights.
McKellen & Stewart
Broadway group tickets will soon be available to see McKellen and Stewart reprise their roles in No Man's Land and Waiting for Godot. The two appeared in the plays in London to critical acclaim. McKellen and Stewart are considered to be two of the finest actors in the English-speaking theatre.
Bloom & Rashad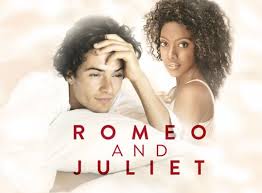 Orlando Bloom and Condola Rashad are slated to star in a new production of Shakespeare's Romeo and Juliet. This marks Bloom's Broadway debut while the youngRashad is a Broadway veteran with a Tony nomination. This classic should be a hit with school groups as Romeo and Juliet is one of those plays that most students read in high school. Bloom, who is known as a Hollywood heartthrob, will be tested by his first stage role.
New Musicals
There are numerous new Broadway musicals in the wings and All Tickets has group tickets for all. Stormy Weather: The Lena Horne Story, which has had numerous out-of-town productions, will star Tony-winner Leslie Uggams. Horne was a groundbreaking performer who was known for her unique renditions of songs, including her signature piece Stormy Weather.
If/Then starring former Wicked star and Tony-winner Idina Menzel is on its way to the National Theatre in Washington, DC, for an out-of-town tryout before coming to New York. The musical is the result of efforts by the Next to Normal creative team of Tom Kitt (music), Brian Yorkey (book and lyrics) and Michael Greif (director). Next to Normal won a slew of awards including the 2010 Pulitzer Prize for Drama.
Other new musicals on Broadway will include Cotton Club Parade, which has been seen in New York in 2010 and 2011 but not on Broadway, and the revue Sing Happy: The New Kander & Ebb Musical. Cotton Club Parade features music from the 1920s and '30s and includes "Stormy Weather," "I Can't Give You Anything But Love," "Digga Digga Doo," "I've Got the World on a String" and "Between the Devil and the Deep Blue Sea.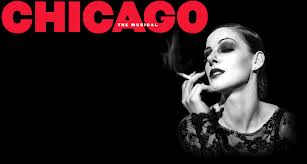 Sing Happy celebrates the songwriting partnership between John Kander and Fred Ebb who created numerous Broadway hits over a half-century partnership. Broadway musicals include Cabaret, Chicago, Zorba and Kiss of the Spiderwoman. This looks to be a great group experience.
Stay in Touch
If you're interested in Broadway group tickets to these and other new shows be sure to stay in touch with All Tickets Inc. by subscribing to our weekly eblast newsletter. To subscribe simply follow this link to our contact page where you'll find a simple subscription form on the lower, right-hand side of the page. Along with offering group tickets at big discounts, ATI often runs special complimentary ticket promotions, provides volume discounts and combo deals and can book your group at any and every attraction and experience that New York has to offer. We also have discounts on hotels, meals and transportation. All Tickets Inc. gives you New York's Total Group Experience.