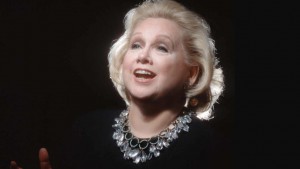 Early in the morning on August 8th Tony Award winner, Barbara Cook, died in her Manhattan apartment of respiratory failure. Cook enjoyed a career as a lyric soprano singing in such productions as The Music Man. She was able to conquer a debilitating addiction to alcohol and adjust to the times by singing more low and soulful music in cabarets. Called a "vivacious vocalist" "forever carrying a tune," join us in celebrating a songstress whose passing is affecting the nation.
Madame Librarian
In her early years as a performer, Cook portrayed many memorable characters. The first well known character being Marian the Librarian opposite Robert Preston in the 1957 film adaptation of The Music Man. She sang such tunes as "Til There Was You" and "Goodnight, My Someone". Cook was also well known for being the first Cunegonde in Stephen Sondheim's Candide. In a 2002 interview with NPR, Cook commented on singing "Glitter and Be Gay" in the operetta:
"The Atlanta-born soprano started her Broadway career in 1951, but it was her 1956 role in Leonard Bernstein's short-lived Candide, with its popular cast recording, that ensured her immortality. In 2002, Cook told NPR that Bernstein's vocal demands were daunting.
'I was counting the high notes in the score, and there were four E flats over high C, there were six D flats, there were 16 B flats and 21 high Cs. … That's just unbelievable,' she said. 'It's unheard of. But that's what was in the score for me to sing and I did it eight times a week.'"
Changing With the Times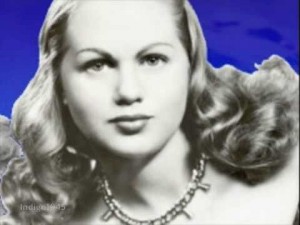 After a great career doing lyrical soprano work in musicals, Cook suffered from severe alcoholism that prevented her from performing. It wasn't until the 1980s that she received help from friends to rediscover her talent and regain her reputation. She debuted in cabarets in New York City and London and went public about her issues with alcohol. Cook did get to perform in other musicals as well including a concert version of Follies in 1985 with the New York Philharmonic as well as a 2010 Roundabout revival of Company.
What is your favorite memory of Barbara Cook? Let us know on Twitter @AllTicketsInc.