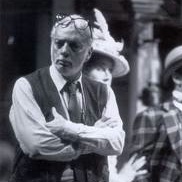 All Tickets Inc. has learned that Prince of Broadway, the musical about the celebrated director/producer Harold Prince, has changed its production schedule. Instead of premiering this fall, the new musical is now scheduled for the early part of the 2013-2014 theatre season. A new production team is on-board as Steven Baruch, Marc Routh, Richard Frankel and Thomas Viertel are now offering the show.
Producer's Statement
Speaking as a representative of the producing group, Steven Baruch said, "We are honored, thrilled and excited to be producing Prince of Broadway. Hal Prince has the most important legacy in the American theatre and he continues to create great work for the stage." He added, "Hal and his creative team have completed an extraordinary new musical, which we want to give the best possible Broadway production."
Concerning the change of date, Baruch noted, "After reviewing everything ranging from the schedules of the creative team, theatre availability, advance group sales needs, among many other elements, we have determined that the optimum time for the show to open on Broadway would be the Fall of 2013."
The Creative Team
Harold Prince, who has won a record-breaking 21 Tonys, will co-direct the show with Tony winner Susan Stroman. Tony Award nominee David Thompson (The Scottsboro Boys) is the book writer and music and lyrics will come from the many successful shows with which Prince has been associated.
In the past 60 years, Prince has put his mark on some of the biggest and most successful shows that Broadway has ever seen. Some of his hits include The Pajama Game, West Side Story, Fiorello!, Fiddler on the Roof, Cabaret, Company, Follies, A Little Night Music, Sweeney Todd and Evita. He directed and produced the longest running show to ever appear on Broadway, The Phantom of the Opera, which is still running after 10,000 performances.
Musicals on the Horizon
Despite the decision to postpone Prince of Broadway, there are still some very important and tantalizing musicals on the horizon, including Chaplin, which will preview in August, and Rebecca,
which will appear on Broadway in September. Chaplin comes to Broadway after a very successful run at the La Jolla Playhouse and Rebecca arrives on The Great White Way after numerous boffo productions in Europe.
All Tickets COMP PROMO
All Tickets Inc. is currently running some special group ticket COMP PROMOTIONS. Groups receive 1 comp for every 25 tickets purchased for Chaplin (up to 4 comps per performance booked).Please see our email blast here for more information on this exciting show and offer. Rebecca, and various other shows that are slated to premiere this summer and through to the next season, also qualify for comps. With Rebecca and other shows groups receive 1 comp for every 30 tickets purchased (up to 4 comps per performance booked). To qualify, groups must purchase tickets by August 31, 2012.
For more information on these and other group discount deals, please contact All Tickets through our website of by calling 800-922-0716. By the way, there are only eight days to the Tonys with Once and Peter and the Starcatcher leading the way.