All Tickets Inc, which offers those who want to enjoy Manhattan and it's regions The Total New York Experience, is looking at the Tonys, which are just one week away. There's a lot at stake for those shows and individuals who are nominated. Competition for theatregoers is very tough and a Tony for Best Musical, Play, Featured Actress or Actor can be a major turning point in a show's decision to continue. In this blog we'll take a look at the Best Play and Musical and those categories related to them.
Best Play Tony Nominations
The nominations for Best Play this season are Clybourne Park by Bruce Norris, Other Desert Cities by Jon Robin Baitz, Peter and the Starcatcher by Rick Elice and Venus in Fur by David Ives. We are not going to make predictions here but here are a few things to consider. Clybourne Park is a Pulitzer Prize winning play. Will that help its chances? Well, yes and no. It has a wonderful satirical tone that keeps audiences engaged.Other Desert Cities, with a phenomenal cast, had a very successful Off-Broadway run before coming to The Great White Way. It very nicely crafted.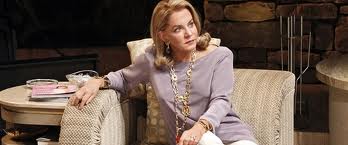 Peter and the Starcatcher is a truly amazing adaptation and production but people have had a tough time categorizing it. Will Tony voters be put off by this or embrace the fact that it is so different? The very bold and sexy play Venus in Fur walks an edge, making it very alluring.
Tony Nominations for Best Musical
The four nominated are Leap of Faith, Newsies, Nice Work If You Can Get It and Once. Leap of Faith, which got some tough reviews, is no longer playing.
That does not mean that it cannot win. Newsies is polish and vibrant. Nice Work If You Can Get It has a score and lyrics by the Gershwins and a book by DiPietro. Need we say more? Once, which has the most nominations of any show this year, is a big favorite. It's the sincerity and humanity in it, which can be big during a time when big effects and massive stories seem to overwhelm the stage.
Best Book of a Musical
The four nominees in this category are Lysistrata Jones by Douglas Carter Beane, Newsies by Harvey Fierstein, Nice Work If You Can Get It by Joe DiPietro and Once by Enda Walsh. Jones closed early and DiPietro had a major Tony year last season. Newsies is a great story that's told well in a polished script. Once has a certain momentum.
Best Original Score (Music and/or Lyrics) Written For The Theatre
Note—"Written For The Theatre" in this category. That means musicals and non-musicals are considered. Bonnie & Clyde, which closed early, is nominated. Two non-musicals, One Man, Two Guvnors and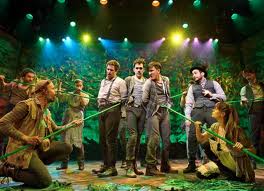 Peter and the Starcatcher, got Tony nods. The music in Peter and the Starcatcher has certainly received positive attention. Newsies, which has some amazing music and lyrics by Alan Menken and Jack Feldman, is a primary contender in this category.
And the Winner Is?
You'll find out next Sunday. But the thing to remember is that whether a nominated show wins or does not win does not define it as being good or bad. In fact, there were some very fine shows that might have been nominated in the various categories above but were not. But winning a Tony gives a show a certain notoriety and endorsement that theatregoers like and to which they are attracted.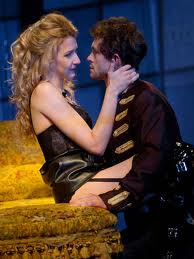 Whatever the outcome, please remember that All Tickets Inc. can get you amazing group discounts and great deals for all of the shows that are still running. Whether Once</em> wins or Newsies is selected or whether Peter and the Starcatcher gets the Tony or Venus in Fur, doesn't change the fact that the show that did not get the Tony is still a wonderful production worth seeing. Contact us through the web or call All Tickets Inc. at 800-922-0716.