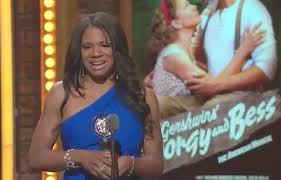 What is it about Audra McDonald that makes her so winning on stage and a perennial winner at the Tonys? The answer about the woman who recently won for her work in Porgy and Bess is—there's a whole lot about her. Although she's a mega-Broadway star, she still seems to have her feet firmly planted on the ground. All Tickets Inc., which provides great group ticket discounts and special promotions and THE TOTAL NEW YORK EXPERIENCE, takes a moment to profile the versatile Audra McDonald
Early Years
Born in 1970 in Berlin, Germany, McDonald grew up in Fresno, CA, and attended the Roosevelt School of the Arts. She became a member of the Junior Company at Fresno's Good Company Players. Audra credits her mother and Don Pessano, one of the founders of the Good Company Players, and the Players as having the biggest impact on her life. The classically trained McDonald, who still performs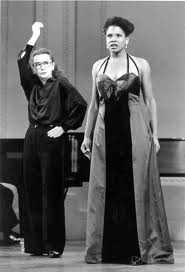 classical repertoire in concerts and has been as guest artist with the New York Philharmonic and other organizations, trained at Julliard with the distinguished voice teacher Ellen Faull.
Singer, Actor and Performer
Within five years of starting on Broadway and being nominated for the Tony, she snagged three awards. Only Shirley Booth, Gwen Verdon and Zero Mostel had done the same. She has proven to be both an amazing singer and actress, ably handling roles in musicals and plays.
Not a stranger to TV, you may remember her as the nurse, Susie Monahan, in the 2001 Emmy winning TV production of Wit starring Emma Thompson and directed by Mike Nichols. Tompson won the Emmy that year and McDonald was nominated for Outstanding Supporting Actress in a Miniseries or TV Movie. McDonald's performance in that show had the hallmarks of what makes her such a fine and powerful actor.
Passion, Honesty & Focus
Audra makes the connection with other performers and with her audience. There's a special quality to her, something you really can't teach but that can be refined, that helps to make that happen. But there's also excellent technique at hand and that she can call upon as any time.
When combined with her genuine, honest nature in performance and her ability to play her character's passion in a true manner, McDonald is able to offer character portrayals that are seamless. Add to that her focused energy and you've got a performer you can't take your eyes off. You'll see these qualities along with her magnificent voice in Porgy and Bess. All Tickets feels that this is a prime opportunity to see one of the finest performers who has ever performed on Broadway at group discount prices in this season's production of Porgy and Bess.
Awards
Audra McDonald has an amazing resume. In a very short time and with her win for Bess in Porgy and Bess the other night, she has joined Julie Harris and Angela Lansbury as a five-time Tony winner. That's a record. And she has done it in two plays and three musicals.
In 1994, she received her first Tony nomination and win for playing Carrie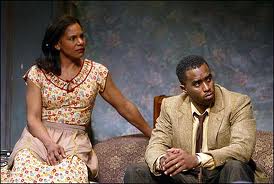 Pipperidge in Carousel. Two years later, she won another Tony, this time for her portrayal of Sharon/Sharon Graham in McNally's Master Class and then in 1998, she got her third award. This time it was for her work in Ragtime. The next year, she was nominated for the first time in a lead role in a musical as she played Marie Christine in the show of that same name.
Then in 2004, she won her second Tony as Best Featured Actress in a Play (and her fourth overall) for her work as Ruth Younger in A Raisin in the Sun. She was nominated for the 2007 production of 110 in the Shade for the role of Lizzie Curry. Then this year she won for The Gershwins' Porgy and Bess.
That's seven nomination and five Tonys in less than a decade. Plus. She has four Drama Desk Awards over the course of five nominations.
A Classic Porgy and Bess
Most of Broadway's Tony winning and nominated shows and performers are still on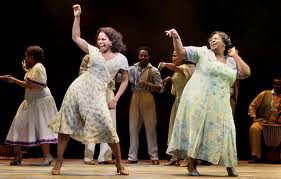 the boards. Porgy and Bess is a classic piece of musical theatre and with McDonald and her co-stars Norm Lewis and David Alan Grier, this production, which received 10 Tony nominations and also won for Best Revival of a Musical, is a real deal when you book through All Tickets</em> and take advantage of our great group discounts.
Plus, All Tickets can get groups additional deals and discounts on restaurants, accommodations, sights and other New York experiences. Call us today at 800-922-0716 or by clicking here. See one of the finest stage performers of her generation.