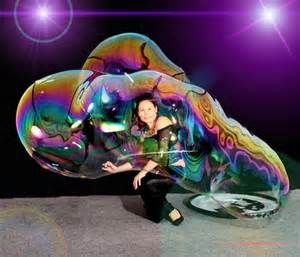 Off-Broadway offers audiences great plays and musicals at rates much lower than you'll find on Broadway. Some Off-Broadway long run shows had strong Broadway runs and then moved to Off-Broadway. Some started in a smaller OBW theatre, made a successful move to BW, and then eventually went back to the more intimate venue.
What makes a theatre an Off-Broadway house? It's the number of seats, as well as the fact that it is in NYC. OBW theatres seat between 100 and 499, while Broadway venues are 500-plus, and Off-Off-Broadway spaces are 99 seats or less. It's cheaper to produce a play OBW, and that means that ticket prices are lower, as is the number of people who compose a group. For many shows in the smaller theatres groups are designated as being 8 or more.
Off-Broadway you will find new shows, revivals, long runs, and transfers from The Great White Way. Here's a look at just a few of the fine shows you'll find in the smaller OBW theatres.
Avenue Q
The adult puppet/people show about a young man out of college who is trying to make it in NYC started OBW, was a big hit, moved to Broadway, and eventually found its way back to a smaller space. Avenue Q, which is for adults, is funny and touching. The puppetry techniques, musical numbers, and interesting interactions and characters make this show a winner. If your group is looking for a great time that includes some naughty humor, Avenue Q is a great choice.
Cougar The Musical
Cougar The Musical is about three very sexy woman all of who m are over 40 and primed for sex and, perhaps, even love. In this adult musical the three leads venture to find and define themselves. Funny, touching, brassy, and sassy, Cougar The Musical lays it on the line and then some.
The Fantasticks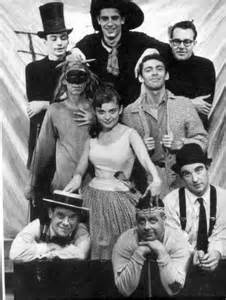 After a run that lasted more than 40 years and resulted in 17,162 performances, The Fantasticks, which had started in the late 1950s, closed. In 2006, Tom Jones, one of its creators, directed the present production, which is the New York revival. Simplicity in staging and production elements define The Fantasticks, as does theatrical standards such as "Soon It's Gonna Rain" and "Try to Remember." The prototypical boy finds girl, boy loses girl, boy finds girl again story is charmingly told. Funny, ironic, and sentimental in the nicest way, The Fantasticks is a classic American musical.
For Families
There are plenty of great shows for families with kids. These include Fuerza Bruta, Gazillion Bubble Show, and iLuminate: Artists of Light. None of these shows are typical plot-based, realistic plays or musicals. Each uses highly theatrical techniques.
With Fuerza Bruta, the audience stands for the entire time, shifting and turning to catch different parts of the show, which occurs around, above, and under you. It is a theatrical experience you will long remember. The Gazillion Bubble Show is just that, an amazing performance that utilizes all sorts of bubbles. Get ready to experience lasers, special lighting effects, and beautiful bubble artistry. iLuminate: Artists of Light is an hour-long spectacle during which dancers perform a story in the dark but with their bodies and characters defined by lights that they wear. The show features a techno-music score and costumes and set pieces that are defined by light.
Get Great Group Deals
Call All Tickets Inc. at 1-800-922-0716 for more information on these and many other Off-Broadway shows. Perhaps if your group is staying in NYC for a weekend or longer, they would like to add an OBW offering to their itinerary. There are a lot of great performers, productions, and plays and musicals Off-Broadway.