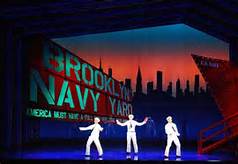 There are a lot of shows to see in New York City and the Broadway group ticket deals for these shows can save you a lot of money. In this blog, All Tickets Inc. focuses on four Broadway revivals of musicals; one of which, On the Town, has opened and three which will be on the boards later this season on Broadway. This is a good time to get group discount tickets to these revivals. Don't wait, as we expect each of these to be big.
On the Town
It is the hit of the young Broadway season, the latest revival of On the Town. With a book and lyrics by Betty Comden and Adolph Green and music Leonard Bernstein, the John Rando directed and Joshua Bergasse choreographer revival is stunning. This is a pull out all stops production.
On the Town has received rave reviews. As an example, reviewer Terry Teachout in The Wall Street Journal says, "When did you last see a musical that MADE YOU WANT TO SHOUT WITH JOY? If you've been feeling anxious about the lukewarm state of American musical comedy, get ready to GET HOT AGAIN: ON THE TOWN IS EVERYTHING A GREAT SHOW SHOULD BE. ANYONE WHO ISN'T THRILLED BY THIS PRODUCTION NEEDS A HEART TRANSPLANT."
The musical opened on October 16th and it is planning a long run at The Lyric Theatre on Broadway.
Coming to Broadway!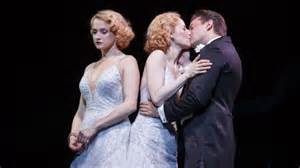 Three other revivals will be opening this season that should be popular with Broadway group ticket buyers. Side Show, which was first seen on Broadway in 1998, received four Tony nominations. The musical about Violet and Daisy Hilton, twins who lived their entire lives in a conjoined state, is edgy, dark, revelatory, and touching. The sensational aspect of their lives, which fascinated the media and public, held sway over them, and their fight to be treated as human beings was ongoing. Recently, Side Show has received fine reviews in a revamped, darker version that was first produced at La Jolla Playhouse and then at the Kennedy Center in Washington, D.C. Side Show begins previews October 28th and opens on November 17th.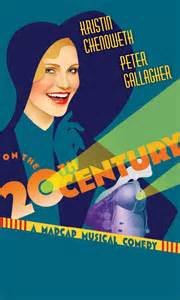 In 1978, the musical On the Twentieth Century received 9 Tony nominations and received 5 of the awards, including Best Book and Best Original Score. John Cullum and Kevin Kline also won Tonys for their work. Expect ongoing laughs aboard the Twentieth Century, which is a luxury train that takes passengers from Chicago to New York City. Luck, love, chance, misfortune, and mischief are all a part of the journey when bankrupt theater producer Oscar Jaffee (Golden Globe® winner Peter Gallagher) leaves on a crazed mission to entice glamorous Hollywood starlet Lily Garland (Emmy® and Tony Award® winner Kristin Chenoweth) to play the lead in his new epic drama. However, there's one catch (at least), the epic drama does not exist. However, the train ride reignites the spark between Jaffee and Garland, former lovers, as they create a play from scratch, and find the money to get it all the way to Broadway!
You will want to get group tickets quickly for On the Twentieth Century, which will be produced by the Roundabout Theatre and has a limited run. The show, which stars Peter Gallagher as Oscar Jaffe and Kristin Chenoweth as Lily Garland, previews February 12, 2015 and opens on March 12th. It will close June 5th.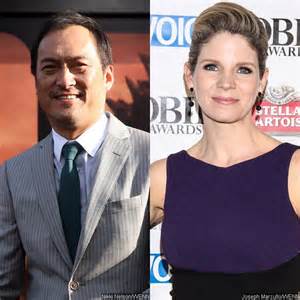 The fourth revival is a really big one. The King and I comes to Broadway with a preview on March 15, 2015 and opening night set for March 16, 2015. The Rodgers and Hammerstein classic will star Kelli O'Hara as Anna and Ken Watanabe as The King of Siam. This musical, which originally starred the legendary Yul Brenner as The King and Gertrude Lawrence as Anna, has enjoyed numerous Broadway revivals. Some of the Broadway standards from the musical include "I Whistle a Happy Tune," "Shall We Dance?" and "Getting to Know You."
Plan Ahead!
If you'd like to get Broadway group tickets for any of these musicals, start to plan now! On the Town has already extended its run, which is great news for those who are looking for seats through the 2014-15 season. However, the sooner you make your inquiry by contacting All Tickets Inc. at 1-800-922-0716, the better your chances are in getting the group tickets that you'd like. To search for group ticket prices for these and all other Broadway, please use our free search engine, BroadwayTix.com, which is located here.