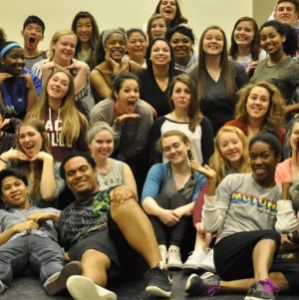 Imagine you're going to a Broadway show and on that same day your group takes a class with a Broadway performer. That class may even focus on some aspect of the specific show you're going to see, or it may be devoted to learning a new technique, or it could be about insights into the business or art of theatre. Whatever your group may be interested in, All Tickets Inc., through its relationship with Stage Door Connections, can meet your needs. With Stage Door Connections, we provide a large number and wide range of seminars that include basic and advanced classes.
Who Should Take These Courses?
The educational encounters offered by Stage Door Connections are perfect for school students, student theatre groups, and educational groups. However, any group that wants to know more about the theatre should consider taking one of these exciting and interesting classes. A theatre professional teaches each 1 ½ hour course. Interactive, interesting, and engaging, your group will be energized, inspired, and enlightened.
Subject Matter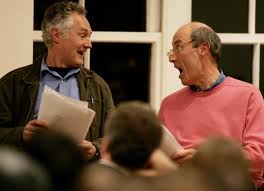 Courses are offered in acting, musical theatre performance, singing, dance, and directing. Courses on specific techniques, situations, and methods are offered. Other areas include design and technology, marketing and public relations, producing, and stage managing are also offered. Also, there are various interactive workshops focusing on career paths. If you have an idea for a unique workshop, contact All Tickets Inc. at 1-800-922-0716, and we will facilitate the type of experience that you desire.
Take on a Challenge
Why not take on a new challenge and enjoy a very different experience? Stretch yourself mentally and physically, learn new techniques and methods, and become more self-assured. Open up new horizons with a seminar focusing on audition techniques, writing for the theatre, or dance improvisation. It's up to you and your group as to what area you'd like to learn more about and what level of proficiency at which you'd like to be challenged.
Connect It To Your Show
If you're going to see a musical, such as Wicked, On You Toes, or Chicago, then you may be able to connect your educational encounter to that show by learning a song or dance from it or becoming acquainted with a specific style of performance associated with it. At All Tickets Inc., we'll be glad to help you find the educational experience that is perfect for your group.
In addition to quality activity based and discussion seminars, All Tickets Inc. also offers access to talk backs, backstage tours, and theatrical museums. Meet the cast of a Broadway show, find out about the backstage workings of a major musical, or learn about the history of Broadway. We can ensure that you have the educational experience that you want.
Broadway is more than glitz and glamour, more than award-winning performances, and more than great theatre. It's also about enjoying some of the finest educational opportunities in the world. Contact us today at 1-800-922-0716 for more information on our long list of quality seminars and experiences.