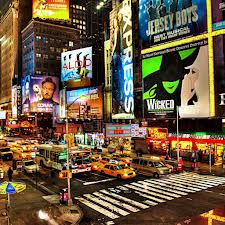 All Tickets Inc. is pleased to announce a new student and school group comp program for Broadway shows. Comps for student groups going to any Broadway musical or play are available now. This new program is open to those purchasing tickets for their school and/or student group through All Tickets Inc. only. This is a time limited offer.
Student Group Comp Policy
This Broadway comp program will end February 28, 2013. Student groups and school groups will receive 1 COMP per 25 purchased. Groups may receive up to four complimentary tickets per show per order.
This promotion is available to any school and any student group and it is for any show and any time. Reservations must be made by February 28, 2013. Also, if producer comps are available, they will be honored.
Long Run Hits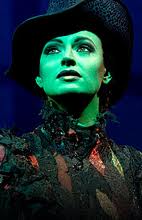 There are many long run hits that are still favorites for school groups. These include "The Lion King," "Mary Poppins," and "Spider-Man The Musical." "The Phantom of the Opera," the longest running show in Broadway history, is part of our program as is the wildly popular "Wicked." Student group ticket prices are low and availability is good on these shows.
Last Season's Hits
Hits from last season that are running strong and great experiences for student groups include "Nice Work If You Can Get It" with music and lyrics by the Gershwins and the Disney movie-based "Newsies" with music by Academy Award-winning composer Alan Menken, lyrics by Jack Feldman and a new book by Tony Award-winning Harvey Fierstein.
Exciting New Shows
The revival of "Annie," directed by James Lapine, has been running since the fall. Filled with wonderful songs such as "NYC," "Hard Knock Life" and "Easy Street" and big characters who you love, like Annie and Daddy Warbucks, or hate, such as Miss Hannigan and Rooster, "Annie" is very popular with student groups.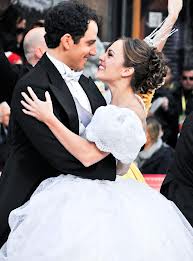 Upcoming shows are also a part of our student and school group comp program. High profile, mega musicals that are about to premiere on Broadway include "Cinderella," "Matilda," and "Motown." Be the first to see these shows in previews or just after they open. This is the perfect time to reserve your seats and get your comps for these musicals.
Service and Great Deals
All Tickets Inc. prides itself on offering all of its groups premium, individualized service and the best group discounts and comp programs around. Student groups are one of our priorities because we know that theatre can be an exciting educational experience that can change the lives of young people. Call us today at 800-922-0716 to take advantage of our time-limited student group comps and Broadway discounts. Plus, we can get you discounts on meals, accommodations, museums, attractions and tours of NY neighborhoods. All Tickets Inc. offers New York's Total Group Experience.