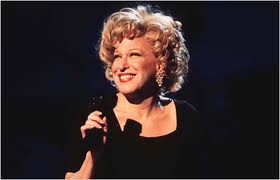 It's exciting news that the Devine Miss M will be back on Broadway playing another Devine Miss M. Group discounts to see Bette Midler in "I'll Eat You Last: A Chat With Sue Mengers" are available through All Tickets Inc. If you don't know who Sue Mengers was, then you should. She was an amazing woman who broke the mold when it came to Hollywood agents.
Star Agent for the Stars
This is a story that Broadway groups will cherish as they are introduced to a woman who started with nothing and rose to the heights of success. In the '70s, Sue Mengers became one of the most powerful agents in Hollywood. She came to the US as a child, escaping from Hitler's Germany and went from a life of hard times and poverty to luxury and wealth. She started out as a receptionist at a boutique Hollywood agency and eventually rose to great heights at I.C.M. and William Morris. Her clients included Barbra Streisand, Steve McQueen, Faye Dunaway and Michael Caine.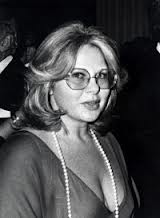 Party On!
"I'll Eat You Last: A Chat With Sue Mengers" reveals not just the agent. Mengers, who was also known to be a graceful hostess who created some of Hollywood's most magnificent parties, is also viewed in this role. Anyone who was anyone coveted an invite to one of Mengers' gatherings. Midler will take on the challenge of playing a multifaceted woman who was driven, charming and smart. Broadway group sales at a group discount for Midler's return to Broadway after a hiatus of more than 30 years should be strong.
Midler Back on Broadway
The one-woman show "I'll Eat You Last: A Chat With Sue Mengers" seems to be a perfect fit for Midler. Mengers bigger than life persona and intrinsically interesting story offer the Divine Miss M a wonderful opportunity.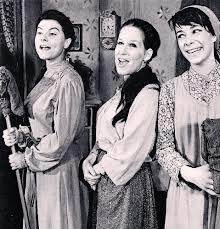 Midler has a powerful resume that includes two Academy Award nominations, three Grammy Awards, four Golden Globes and three Emmy Awards. She has also been presented with a special Tony Award and has sold over 30 million albums worldwide. She was also one of the producers of the Broadway show "Priscilla, Queen of the Desert."
April Opening
"I'll Eat You Last: A Chat With Sue Mengers" will offer Broadway groups a great opportunity to see Bette Midler on stage once again at a discount. The one-woman show is written by Tony-winner John Logan and directed by Joe Mantello. It is set to open on April 24 at a Shubert theater that is still to be determined. Contact All Tickets Inc. Broadway group sales agents for discounts and more information.