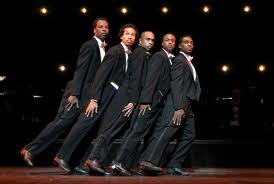 The musical "Cotton Club Parade" looks to be a great Broadway show. Focusing on music by Duke Ellington and others, big Broadway group sales and discounts are anticipated as the musical, which was developed as part of City Center Encores!, comes to the Broadway stage.
Harlem Renaissance
In the 1920s and 1930s, the Harlem Renaissance was in full swing. It included the creation of plays, novels, musicals, music, artwork and more by black artists. It was an exciting time that saw the Cotton Club become an exceptionally popular entertainment venue for white and black patrons. Some of Duke Ellington's greatest music was performed there and the "Cotton Club Parade" is devoted to capturing that time as it takes us back to that time of swing, blues and jazz.
Brimming with Great Music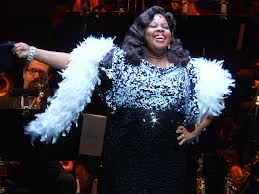 "Cotton Club Parade" offers topnotch music, performers and musicians. The score offers songs by the finest jazz composers from that time, and it includes music by Jimmy McHugh and Dorothy Fields, the young and gifted Harold Arlen, and the legendary talent Duke Ellington.
Songs include "I Can't Give You Anything But Love" and "Digga Digga Doo" by McHugh and Fields; "Stormy Weather," "I've Got the World on a String," and "Between the Devil and the Deep Blue Sea" by Arlen and "Rockin' in Rhythm," "Cotton Club Stomp," "Black and Tan Fantasy," and "Creole Love Call" by Ellington.
Show-Stopping Performances
Broadway groups love exciting musicals. And this production looks to be perfect for those wanting to see a fantastic show and save money by purchasing Broadway group discount tickets. When "Cotton Club Parade" was performed in November 2011 and November 2012 at New York City Center it included topnotch vocal and dance performances, music by the Jazz at Lincoln Center Orchestra with Wynton Marsalis and direction and choreography by Warren Carlyle.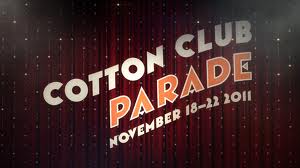 In 2009, Carlyle received Drama Desk Award nominations for Outstanding Choreography and Outstanding Director of a Musical for the revival of "Finian's Rainbow" and in 2011 directed "Follies" at the Kennedy Center.
Marsalis, who has received nine Grammy Awards, is the only artist to win Grammys for both jazz and classical records. He accomplished this feat in 1983 and 1984. Also, he is the only artist to win Grammy Awards for five consecutive years (1983–1987). He serves as the Artistic Director of Jazz at Lincoln Center.
A Hit in Every Way
Groups can enjoy discounts for "Cotton Club Parade." Broadway group sales should be strong for this musical that includes some of the best popular music from the 1920s and 1930s. Contact All Tickets at 1-800-922-0716 for more information on "Cotton Club Parade," other upcoming shows and those already on Broadway and Off-Broadway.