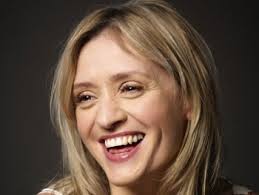 Broadway welcomes two dark and disturbing plays, William Shakespeare's Macbeth and Sophie Treadwell's Machinal. Plus, there's news that the surviving members of Monty Python will be reuniting in London to perform some of the comedy group's funniest and most popular comedy sketches. Will that show possible cross the pond to play in NYC?
Ethan Hawke and Anne-Marie Duff
It is opening night for the latest revival of Macbeth, starring Ethan Hawke and Anne-Marie Duff as the witch-driven Forst Mr. and Mrs. Of Scotland. Macbeth is the ultimate tale of ambition and power. This production is a minimalistic one, which means, as it should be, the acting will be front and center. The production, which is directed by Jack O'Brien, is much anticipated as both Hawke and Duff seem to be well-suited for these roles.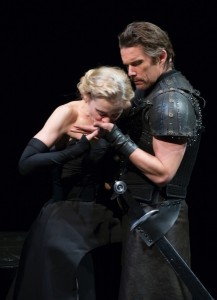 Of all of Shakespeare's tragedies, Macbeth is perhaps the most popular in terms of audience appeal. One reason certainly has to do with the fascinating characters of Macbeth and Lady Macbeth. Another element that audiences find enthralling are the witches, as they lend a strong mystical element to the tragedy. Also, there is the supernatural nature of Macbeth, as ghosts visit him at his supper, while he is surrounded by dinner guests. There's also some great swordplay too.
Machinal
The Roundabout Theatre Company will begin previews of Sophie Treadwell's disturbing expressionistic play, Machinal, on December 20. The play, which will mark Golden Globe nominee Rachel Hall's Broadway debut, is directed by Lyndsey Turner.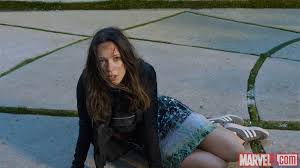 Machinal was 
inspired by the infamous 1927 murder trial of Ruth Snyder. The play, which focuses on the character named Young Woman, explores the plight of a woman who is trapped in the roles that society has dictated for her. Unable to find true happiness, she gets married and then has an affair. She ends up murdering her husband and meeting her demise in the electric chair, leaving her baby girl behind. Machinal is a riveting drama that explores the vast wasteland of an industrialized and impersonal society.
Now, Isn't THAT Funny?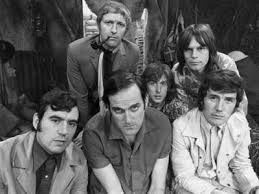 We're hoping that the newly announced Month Python stage production will eventually make its way to the U.S. The surviving original members of the comedy troupe will reunite for a stage show at the O2 Arena in London.
It's been noted in the Hollywood Reporter that John Cleese, Eric Idle, Terry Gilliam, Terry Jones and Michael Palin will reunite to perform some of their biggest hit sketches with some new twists and turns. It's been reported that popular sketches such as "The Crunchy Frog" and "The Dead Parrot" will be included, and there will also be some new material. Sounds like a great time. We'll let you know ASAP if this 30-year reunion will make it to a venue near you! (Oh, look, there's a penguin on top the telly!)