All Tickets Inc. is looking forward to the Broadway premiere of the new Disney musical, Aladdin. We're celebrating by offering extra comps to Aladdin. The musical is coming to Broadway this spring and is scheduled to start previews on February 26, 2014 and to open March 28, 2014.
COMP Offer
Your group can get free tickets by booking through any group ticket service, BUT, you can get DOUBLE the number of FREE TICKETS (COMPS) ONLY by booking through All Tickets Inc. Book anywhere else and you'll get Aladdin Producer Comps- 1 comp for every 30 you purchase (4 comps total).
Book through All Tickets at you'll get a lot more. With All Tickets, you get additional comps at the rate of 1 for every 30 paid (4 comps total). What does that mean?
Compare!
It's a great deal. Book any time between November 20, 2013 and December 31, 2013. All orders must be confirmed by December 31, 2013. This offer is through All Tickets Inc. exclusively and to receive your extra comps you must book through All Tickets. This offer is good for any performance of Aladdin.
Who Should See Aladdin?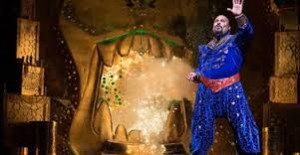 Aladdin is a family-friendly, kid-friendly musical that is perfect for groups. If you loved other magical Disney musicals such as The Lion King, Beauty and the Beast, or Mary Poppins, then Aladdin is a great choice for your group. With an Oscar winning score, exciting and clever book, and first-class production elements, Aladdin offers groups a full evening of fantastic entertainment. Romance, humor, adventure, and magical moments are all yours. Aladdin looks like it will be another fantastic Disney musical!
More News!
Tony winner Sutton Foster will play the lead in the new Jeanine Tesori-Brian musical Violet. The show will premiere at The Roundabout. It's scheduled for spring 2014 and will play at the American Airlines Theatre.
Here's some news about a Broadway icon. Carol Channing, who is 92 years old, will appear on the New York Stage again to celebrate the 50th anniversary of Hello, Dolly! Channing will be interviewed on stage and the night will include various tribute performances. The date in January 20, 2014 and the event will be at Town Hall.
All Tickets: Extra Savings NYC Experiences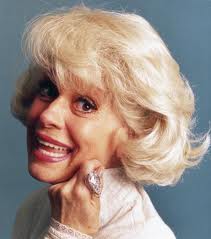 All Tickets not only has the best Aladdin group ticket comp promo around, we also offer extra discounts on events and experiences when group books engage in combo booking. When you book more than one type of experience, such as a show and dinner, you'll receive an extra discount from All Tickets.
We are devoted to making the NYC experience, which is the greatest in the world, accessible to as many people as possible. Group tickets to Broadway and Off-Broadway shows offer savings of up to 45%! Booking your group's hotel, restaurant, tours of landmarks, museums, and more results in even more savings. Contact All Tickets Inc. at 1-800-922-0716 or via the web and one of our personable, experienced group sales agents will attend to every one of your group's needs and desires.