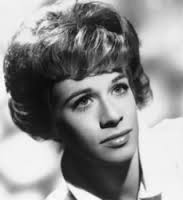 A new musical entitled Beautiful: The Carole King Musical is set to make its Broadway debut spring 2014. Prior to Broadway, Beautiful will tryout in San Francisco. The musical is based on the life and work of King, who started writing hit songs when she was a teen and created one of the most successful albums of all time, Tapestry. Tapestry sold over 25 million copies. The lead single from the album, "It's Too Late"/"I Feel The Earth Move" held number 1 on the Billboard Hot 100 for five weeks. In Rolling Stone magazine's list of the 500 greatest albums of all time, the album was ranked 36th.
Beautiful Writer and Director
Although no cast has been announced the writer and director are set. Douglas McGrath, who wrote the films Infamous and Emma and who collaborated with Woody Allen on the film Bullets Over Broadway, is writing the book. McGrath received an Oscar nomination for Bullets Over Broadway.
Marc Bruni, who directed Pipe Dream, Ordinary Days, and Old Jews Telling Jokes, will stage Beautiful: The Carole King Musical. It is scheduled to run from Sept. 24-Oct. 20 in San Francisco. Bruni was involved in a mid-April reading of the King musical.
A Word from the Creators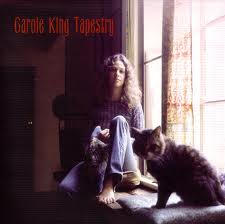 A statement from the creators observes, "Her voice would define a generation, but first she had to find it. Long before she was Carole King: chart-topping music legend, she was Carol Klein: Brooklyn girl with passion and chutzpah. She fought her way into the record business as a teenager and, by the time she reached her twenties, had the husband of her dreams and a flourishing career writing hits for the biggest acts in rock 'n' roll." It goes on to observe, "But it wasn't until her fairytale life began to crack that she finally managed to find her true voice. Beautiful tells the inspiring true story of King's rise to stardom, alongside husband and co-writer Gerry Goffin and fellow song writers Barry Mann, and Cynthia Weil, set to the music that made her one of the recording industry's most enduring icon."
King Notes
In an earlier statement, King said, "What's so great about this for me is that musicals were a major influence on my songwriting. In fact, when Gerry and I first met, we made a bargain that I would write music for the Broadway show he wanted to write if he wrote lyrics for my rock 'n roll songs. The songs took off, and the show idea never came to fruition. Now that our songs have merged with a Broadway show, we've come full circle"
Coming to Broadway
Beautiful: The Carole King Musical will be on Broadway about a year from now. With a double album of Carole King songs as its score, we know it will have winning music. King's story is a rich one with a lot of entertainment potential. Look for great deals on group discount tickets to this new Broadway show.