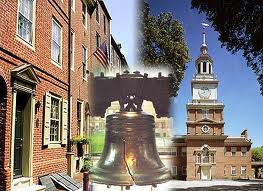 It time to start thinking about Barnstormer Tours- theatre, culture and nature are the focus of these one- to three-day adventures. Get away and enjoy great summer theatre, natural beauty and regional history and culture. All Tickets Barnstormer Tours are for groups looking for a new horizon that's fun and affordable.
Where We Go?
Barnstormer Tours travels to selected areas of the Atlantic States, New England and other regions. Our focus is on theatre, culture, and natural beauty and our belief is that in America there are amazing places to visit that are quickly and easily accessible.
Here are just a few of the places we'll take you:
New Jersey's Vibrant Gold Coast
Verdant upstate New York
Philadelphia's spirit of independence
Cape Cod's National Seashore
Historically rich Boston
New Hampshire's famous White Mountains and Lakes Region
Vermont's quaint, legendary towns and verdant valleys
The expansive mansions of Newport, Rhode Island
Quebec City and Old Town Quebe
Cosmopolitan Toronto
The Best of the Best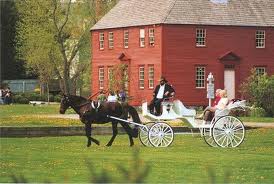 All Tickets will plan your Barnstormer Tours itinerary; plus, we will gladly create a special tour just for your group. Included with each tour is a licensed, knowledgeable, friendly tour guide with transportation via a luxury motor coach. We are fully insured and bonded. Leave all of your worries behind, All Tickets' Barnstormer Tours will take care of everything.
Relax and Enjoy
It's all about relaxing and enjoying yourself with friends and family. We've designed Barnstormer Tours to make everything easy- the planning, collecting payments, travel, accommodations and meals. We'll get you tickets to a great regional or summer theatre show, provide topnotch accommodations and strive to make every moment a pure pleasure.
NYC is on the List Too!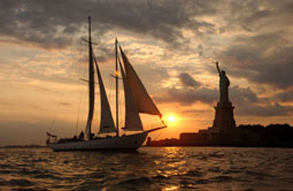 For some people getting away from it all involves traveling into the culturally rich and always exciting New York City. Yes, the City is also a part of our Barnstormer Tours destinations. Enjoy Broadway and Off-Broadway shows, museums, sites, great food and more on a one- to three-day trip the Big Apple.
Summer's Almost Here!
Summertime beckons and there's nothing better than going someplace new where you can immerse yourself in unique, fun, exciting experiences. The dunes of the Cape, the Barnstomers Summer Theatre in New Hampshire's Lakes Region and the foothills of its White Mountains, and Newport Mansions, music and the International Tennis Hall of fame. Be a part of a very special summer through Barnstormer Tours. We're Regional America's Total Group Experience! Here is more information on All Tickets Inc. Barnstormer Tours. Call us today at 1-800-992-0716 or contact us through the web.