Get group tickets deals for the Broadway musical hit Kinky Boots from All Tickets today! With a lucky 13 Tony nominations, Kinky Boots in one funky hit as critics and audiences love the show. Kinky Boots leads all new Broadway musicals with its baker's dozen Tony nominations. Here's how some of the other musicals and plays did with Ms. Tony.
New Musical Noms
Matilda the musical was close behind Kinky Boots; it received a dozen Tony nominations. Matilda is also a big hit with the group sales crowd. Kinky Boots and Matilda both got nods for Best Musical as did two musicals that have closed- Bring It On and A Christmas Story. A Christmas Story received three nominations total and Bring It On two. I'd expect both musicals to swing through and onto Broadway sometime in the fairly near future. Check with All Tickets Inc. for these shows, possible special comp promotions and Broadway group discount tickets.
Golden, Lucky, Vanya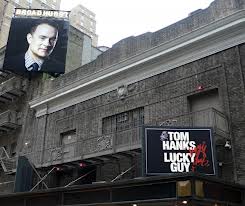 In the realm of New York plays, three straight shows, two that are big with Broadway group tickets, are in the Tony race this season. Tom Hanks got a nomination for his role in Nora Ephron's Luck Guy. Lucky Guy garnered six nominations. The revival of Clifford Odets' Golden Boy captured the most nominations as the show earned eight. Hanks Broadway debut has been a major success for the veteran screen actor. The Durang comedy Vanya & Masha & Sonia & Spike was also given six nominations. David Hyde Pierce is up for the Best Actor award. Both Lucky Guy and Vanya & Masha & Sonia & Spike are on Broadway group radar screens.
Musical Revivals
Although Rodgers and Hammerstein's Cinderella has never had a first class Broadway production until this year, it is considered a revival. Of the revivals nominated this musical got nine nominations. The first major revival of Pippin on Broadway leads all musical revival with 10 Tonys nods. Both shows are looking at strong runs. Each is a topnotch production.
The Matilda Leads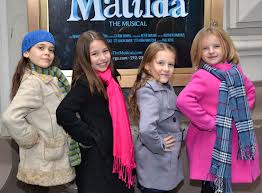 The controversy over the four girls who play the title role in Matilda The Musical was solved (to a degree). The Tony rules state that only one of four could be nominated and that meant that the Matilda producers, who felt all four young actresses deserved a shot at the award and wanted them nominated as a group, withheld all the names from nomination. They felt it was unfair to choose one of the girls over the other three. The result was the four actresses who created the title role of Matilda on Broadway – Sophia Gennusa, Oona Laurence, Bailey Ryon and Milly Shapiro- will be awarded special Tonys honoring "Excellence in the Theatre."
When and Where
Want Broadway group tickets for one of the big Tony winners. You can find out immediately which musicals and plays are the major winners of the 67th annual Tony Awards by watching them on CBS- TV. They will be held and aired live on Sunday, June 9, 2013 at 8 pm. The event will be held at Radio City Music Hall. If you group would like tickets to musicals on Broadway or any professional New York plays contact All Tickets Inc. at 1-800-922-0716.