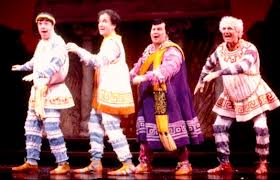 Nathan Lane will appear on Broadway in "The Nance!" All Tickets, which has group discount Broadway tickets and exclusive COMPS for "The Nance," is excited to see Lane on Broadway again. Lane has won numerous awards, including two Tonys ("A Funny Thing Happened on the Way to the Forum," "The Producers"), an Olivier ("The Producers") and five Drama Desk Awards. It's been two years since he has appeared on the Broadway stage.
The Nance
"The Nance," which is written by Douglas Carter Beane (writer of the book for the musicals "Lysistrata Jones" and "Xanadu" and the play "The Little Dog Laughed") has created a drama focusing on a gay actor in the 1930s who plays the stock character of a nance, which is a camp homosexual man often played by a heterosexual man. Lane will portray Chauncey Miles, a gay man who is a top nance performer. "The Nance" according to sources combines drama and burlesque sketches to reveal "the portrait of a homosexual man, living and working in the secretive and dangerous gay world of 1930s New York, whose outrageous antics on the burlesque stage stand in marked contrast to his messy offstage life." This looks to be a great role for Lane. "The Nance" is part of All Tickets Inc. exclusive COMP Promo, which is offering group discount ticket buyers complimentary tickets if they book and confirm for any Broadway show by December 31, 2012.
Lane's Roles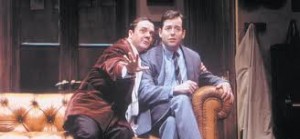 Lane won his first Tony Award in 1996 for Best Actor in a Musical for the role of Pseudolus in "A Funny Thing Happened on the Way to the Forum." He received his second in 2001 for his portrayal of Max Bialystock in "The Producers." In 2005 he won the Olivier for that same role. Both Pseudolus and Max Bialystock were made famous by Zero Mostel. When Lane was offered the role of Tevye in the revival of "A Fiddler on the Roof" he turned it down as he didn't want to gain a reputation for performing roles that were originated by Mostel. Lane is also known for his roles in many other Broadway shows. These include Nathan Detroit in the revival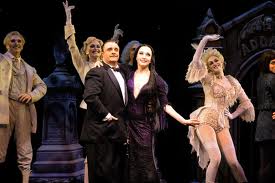 of "Guys and Dolls" with Peter Gallagher and the part of Gomez Addams in the musical "The Addams Family," which also starred Tony-winner Bebe Neuwirth. He has appeared in more than 30 major stage productions and over 24 motion pictures. He's also known for his voice work, including being the voice of Timon in "The Lion King" and Snowbell in "Stuart Little."
Get Tickets Now!
This is a great time to book your group discount Broadway tickets and COMPS for "The Nance," starring Nathan Lane. "The Nance" is scheduled to preview March 21, 2013 and open April 15, 2013. This is a limited run and is scheduled to close June 16, 2013. See Nathan Lane on stage. He's one of Broadway's very finest talents.