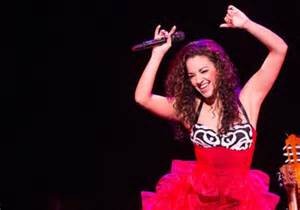 Musicals s about music or that focus in some way on musical performance often seem to be naturals for Broadway. They run the gamut of subject matter and include long running hits as diverse as The Phantom of the Opera and Jersey Boys. Classic Broadway hits that focus on music or musical performance in some manner include Show Boat, A Chorus Line, and The Music Man.
The 2015-2016 Broadway season offers three such musicals. Two, On Your Feet and School of Rock – The Musical, are new, and one, Dames at Sea, was the Off-Broadway hit that brought Bernadette Peters into the limelight four decades ago. Each show promises to give audiences something unique.
School of Rock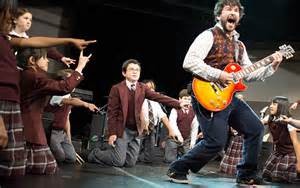 The 2003 hit movie that starred Jack Black comes to Broadway. Slated to preview on November 2, 2015 and to open December 6, School of Rock features additional music and lyrics by Andrew Lloyd Webber and Glenn Slater and a book by Julian Fellowes. Laurence Connor will direct and JoAnn M. Hunter will choreograph.
This is a dynamite team bringing the tale of Dewey Finn to The Great White Way. Finn has been banished from his band No Vacancy. He disguises himself as a substitute teacher and gets work as an instructor at a topnotch prep school.
Finn, who wants to be a rock star, forms a band with the talent he finds at the school. His short-term goal is to win the Battle of the Bands so he can use the prize money to get himself back on his feet. Over the course of his journey, he learns some very important life lessons.
This is a musical comedy of hot guitar riffs, pounding drum rhythms, and pulsating tempos.
On Your Feet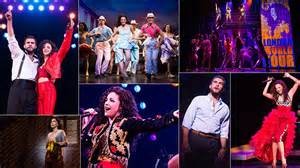 The musical On Your Feet, which previews October 5, 2015 and opens November 5, is the story of Gloria and Emilio Estefan and the Latino experience in America. There's a lot of excitement about this show that includes many of Estefan's most popular songs, such as "Rhythm Is Gonna Get You, "1-2-3," "Mi Tierra," and "Conga."
The book is by Alexander Dinelaris and music and lyrics by Gloria and Emilio Estefan. Jerry Mitchell directs and Sergio Trujillo choreographs. Both are Broadway veterans. On Your Feet is an inspiring show.
Dames at Sea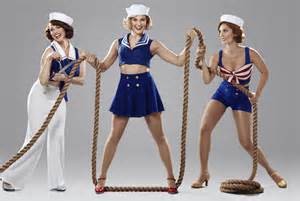 If you love silliness, great choreography, and wonderful music then Dames at Sea is your cup of tea. Directed and choreographed by Randy Skinner (White Christmas and 42nd Street) Dames at Sea is the story of a young, naive girl from Utah who gets off the bus in Manhattan and finds herself in the chorus of a Broadway show.
Along the way she falls in love, has a major run-in with the shows star, gets to be the star of the show, and wins instant Broadway acclaim while performing on a battleship. (The theatre the show was to be in was demolished.)
Dames at Sea offers fast-paced fun, stirring dance numbers, and a wonderful collection of cmic characters. It is a great family musical.
Becoming a Hit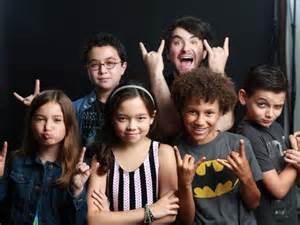 One thing that unites each of these very different musicals is that they are all focused on what it is to be a success as a performer. School of Rock offers us a glimpse of the individual focused on his goals and attaining them while learning important lessons about friendship and fairness. On Your Feet gives us the American dream and says that in the USA individuals with talent, dedication, and high standards can work hard and overcome huge obstacles. Dames at Sea is the prototypical tale of the small town girl who makes good in the big time, giving us a boatload of laughs and a whole lot of innocent spirit.
These are wonderful shows for groups. For more information, group comps, and low group rates, contact All Tickets Inc. at 1-800-922-0716.