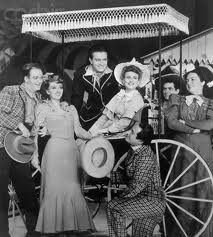 All Tickets Inc. is known for offering great group discounts and comps. Along with group discounts for Broadway we now have Theatre Trivia Tweets! Comps, discounts, free directories and much more are yours and plus we've added this fun feature via Twitter. Here's the way that All Tickets Inc. Theatre Trivia Tweets work.
Trivia Tweets Basics
Seven times a week from Monday through Friday we'll Tweet a theatre trivia tickler question. It's not the full question, but it will give you an idea of what it is. To get the full question and answer simply click on the link in the Tweet and you'll be taken to the question. To get the answer just click on the box in the lower, right that's called "Show." All tickets Inc. Theatre Trivia Tweets are scheduled each week in the following manner:
Monday 7:30 AM
Monday 12:00 Noon
Tuesday 7:30 AM
Wednesday 7:30 AM
Wednesday 12:00 Noon
Thursday 7:30 AM
Friday 12:00 Noon
What Types of Questions?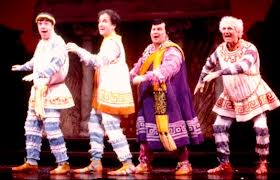 We'll be Tweeting all sorts of theatre questions. They will cover Broadway, Off-Broadway, theatre arts, technical theatre, creative areas, actors, producers, theatre literature and much more. Do you know the name of the company Shakespeare was a member of, what musical received the most Tony nominations but did not win one or why the first book was scuttled for the original production of "Anything Goes" and a new one put in its place? Find out what song originally ended the musical Oklahoma!, what actress has won the most Tonys and more. Just think, in one year you'll have 360 new bits of theatre knowledge in your head!
Sign up Now!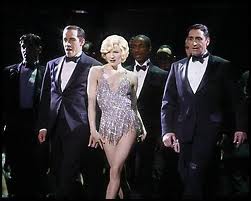 Sign up to follow All Tickets Inc. on Twitter by following this link and enjoy our Theatre Trivia Tweets Monday through Friday. There are 7 questions per week. In no time, you'll be the savviest theatre aficionado in your group. Enjoy this new feature, impress your friends and stay connected to the upcoming exciting special deals that will be available through All Tickets Inc. only. You'll also enjoy Tweets regarding our latest blogs, stay connected to our group discounts and early bird specials and hear about the latest shows slated for Broadway. Enjoy every part of it and get the best deals on theatre, experiences and accommodations and much more. Remember: All Tickets Inc. brings you New York's total group experience!