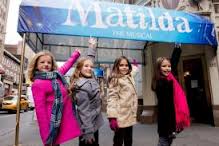 The producers of "Matilda The Musical" on Broadway, the Royal Shakespeare Company and the Dodgers, have announced that four young actresses will be making their Broadway debut as Matilda. The girls, Sophia Gennusa, Oona Laurence, Bailey Ryon and Milly Shapiro, will each play the role at different performances.
The musical is set to preview on Broadway March 4, 2013 and to open April 11. Here's a quick look at what each of these young talents has done on the stage.
Sophia Gennusa
Sophia Gennusa, who began performing when she was four years old, recently played Puck in "A Midsummer Night's Dream." That was in the summer camp production at Young Bard. Sophia has also been seen in Purchase College Conservatory of Dance's the last six productions of "The Nutcracker." Sophia is 9 years old and the youngest of the group. She fell in love with performing when she saw "The Little Mermaid" on The Great White Way.
Oona Laurence
Oona Laurence, who is 10 years old and got the acting bug when she saw "The Addams Family" on Broadway, has a long resume that includes stage roles and many graduate films.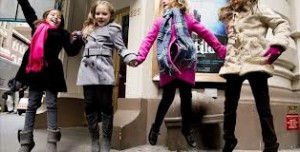 She started acting when she was five and in that time has appeared in the feature film "A Little Game" with F. Murray Abraham and Ralph Macchio. Oona is also a dancer who has training in jazz, hip-hop, ballet and modern dancer. She has a merit scholarship at the Harkness Dance Center.
Bailey Ryon
10-year-old Bailey Ryon has been very busy. She got interested in performing after seeing the musical "Wonderland" on Broadway. She was seen in "Chitty Chitty Bang Bang" at the Fulton Opera House and was in the 2011 national tour for "Dr. Seuss' How the Grinch Stole Christmas! The Musical."  Baily is also a part of The Repertory Dance Ensemble, a member of The Black Box Players, and a lead vocalist in a rock band called The Blackjacks.
Milly Shapiro
Milly Shapiro has been in numerous shows and has played the roles of Annie, Young Cossette, Baby June. She has also been an "Ambassador of Storytelling" for two years. She's an avid reader and notes that Matilda is her favorite Roald Dahl character. Milly is also 10 years of age. It was seven years ago, when she was three, that Milly saw a touring production of 'Cats" and decided she wanted to be on stage.
Tickets for Matilda The Musical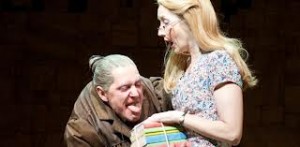 Along with enjoying the performance of one of these new, young talents in "Matilda The Musical," you'll be able to see Bertie Carvel in his Broadway debut as Miss Trunchbull, the headmistress Crunchem Hall. Carvel played the role in London and won the Olivier for Best Actor in a Musical for his performance.   All Tickets Inc. has group discounts, student group discounts and a special COMP Promo (end on December 31, 2012). For more information on our exclusive complimentary ticket promo please call us at 1-800-922-0716.