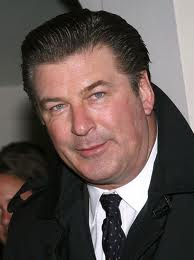 News on the Broadway group discount front is exciting as "Orphans," "Pump Boys and Dinettes" and "Flashdance" are in the news. Flashdances makes its Broadway premiere while Orphans and Pump Boys and Dinettes have both been seen in prior New York productions. Here's the latest on each of these shows.
Orphans with Alec Baldwin
It was big news when it was announced a while ago that Alec Baldwin will return to Broadway in the role of Harold in "Orphans." Now we hear that Shia LaBeouf, star of TV and also movie blockbusters such as "Disturbia" and "Transformers," will make his Broadway debut opposite Baldwin as Treat. It has not yet been announced who will be in the role of Phillip. "Orphans" will preview March 19 at the Schoenfeld Theatre and will open April 7. Currently Al Pacino is in the revival of "Glengarry Glen Ross" at the Schoenfeld.
Bo Bice on Broadway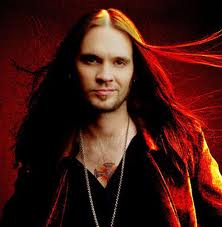 In the fourth season of American Idol, Bo Bice finished second to Carrie Underwood. Now the singer/musician is slated to appear in the revival of the popular concept musical "Pump Boys and Dinettes" at Circle in the Square. The musical, which premieres March 19, will also star Alexander Gemignani, Erik Hayden, Justin Hosek, Jane Pfitsch, and Leenya Rideout. All actors will also cover as the band. The original production of the musical opened in 1982 and ran for 573 performances. It was nominated for a Best Musical Tony. "Pump Boys and Dinettes" takes place at a gas station/diner that is situated along Highway 87 in North Carolina. The homage to small town life offers humor, heart and some fine homespun music.
Flashdance Tour Before Bway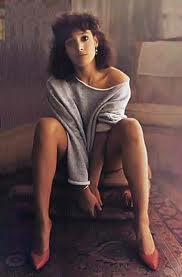 Jennifer Beals made a big splash, literally and figuratively, in the movie Flashdance. Now it's hoped the musical stage version will do the same on Broadway. The musical will begin a national tour in January 2013 prior to opening on Broadway. However, the touring production will not be the one produced for The Great White Way. Who can forget that amazing dance sequence set to "Flashdance … What a Feeling" when Beal's character auditions for the formal and stodgy dance school faculty? The musical will include that chartbuster as well as the two other huge hits from the film, "Maniac" and "Gloria." "Flashdance" was Beals' second movie.
More Information for Group Discounts
For more information on these shows and all Broadway offering contact All Tickets Inc. by calling 1-800-922-0716. All Tickets exclusive and all-inclusive Broadway COMP promo runs until December 31, 2012. Be sure to follow us on Twitter to get the latest on deals, our Buzz Stream and access our new feature—Theatre Trivia Tweets.