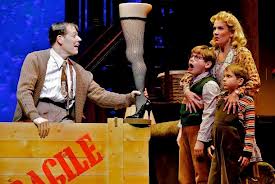 The staff at All Tickets Inc. would like to take a moment to wish you a Merry Christmas and Happy Holiday. It's been a great year and as we get near to the New Year, we're taking a moment to look back on 2012. It's been full of Tony-worthy performances, wonderful shows and amazing experiences. Broadway, Off-Broadway and New York offer all of us an infinite number of quality opportunities. Here are a few of the great Broadway and Off-Broadway shows that you can use as post-Christmas group stocking stuffers.
Long Run Shows
There are some shows that you can count on any and every time and those are the long runs. "Phantom of the Opera," the longest running show in Broadway history, continues on The Great White Way. "Chicago," that is the revival of this fantastic Broadway musical, is now the longest running American show on the legit stage and "Momma Mia" has been entertaining crowds for more than a decade. These three musicals continue to enthrall audiences. "Wicked," "Jersey Boys," "The Lion King," and "Mary Poppins" are all Broadway perennials.
New Hits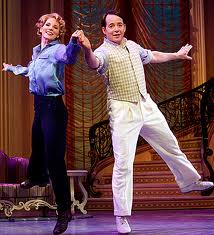 The musical "Once," which won 11 Tony nominations and received 8 awards, is a real hit. This love story centers on two musicians, Guy and Girl, who make beautiful music and fall in love. "Great work If You Can Get It" has also proven to be a big hit. Matthew Broderick and Kelli O'Hara are a great stage couple and with music and lyrics by the Gershwins, this show is a real winner and audience pleaser. "Book of Mormon," the big Tony winner in 2011, is an irreverent, hilarious musical and "War Horse," also a major winner in 2011, is a non-musical with legs. "War Horse" will fascinate and move you.
Off-Broadway Long Runs
If you have not seen these show, you have to. "The Fantasticks" is a great musical with as fine cast. This is a classic show that everyone should see. "Blue Man Group" continues to mystify, intrigue and engage audiences of all ages. We love the energy of "STOMP" and the irreverence of "Avenue Q." The musical "Bare" has found an audience and has grown in popularity, while the drama "Black Angels Over Tuskegee" is an uplifting piece of theatre. There are many other fine shows Off-Broadway; be sure to consider them when looking for something that is a first-rate New York theatrical experience that costs less than your typical Broadway show.
Out of the Darkness, Into the Light
Christmas and Hanukah take us from the darkest part of the year and light the way towards longer days and shorter nights. January and February tend to be slow times when it comes to theatre attendance. Because of this there are great deals for groups, including big discounts. Contact All Tickets Inc. to find out more about entertainment opportunities. Have a great holiday!