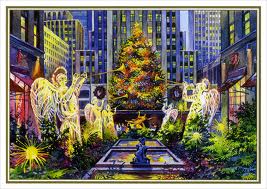 Hey, Santa, groups going to see Broadway shows and enjoying NYC have some wishes for Broadway discounts, COMPS and more. Taking a group to a Broadway show and to tour around New York is a great way to brighten the upcoming dark months. Make sure your stocking is stuffed with COMPS, discounts and big time deals.
COMPS for Broadway
The All Tickets Inc. Broadway COMP Promo ends December 31, 2012! If your group wants the best COMP deal around, then call All Tickets at 1-800-922-0716 before January 1, 2013. You'll get 1 free ticket for every 30 purchased with a total of 4 COMPS per group per show. Plus, if producers are offering comps, you'll get those too! There is no better group deal around!
Tickets to New Shows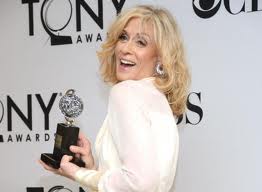 Do you want Santa to bring you tickets to upcoming new shows? Which shows would you like to see? Here's a list and it's long, interesting and exciting!
Breakfast at Tiffany's– Truman Capote's Holly Golightly plays on Broadway
Cat on a Hot Tin Roof– Scarlett Johansson stars as Maggie in this Williams' classic
Cinderella– Rodgers & Hammerstein's musical premieres on Broadway
Diner the Musical- Cheryl Crow and Barry Levinson bring the movie to the stage
Flashdance- What a feeling! The upbeat story of a female steel worker who dreams of dancing
Hands on Hard Body- A competition to win a pickup truck can change one person's life in this musical
Jekyll & Hyde– A passionate, new production of the hit musical
Kinky Boots- A new musical from Cyndi Lauper and Harvey Fierstein
Lucky Guy– Tom Hanks comes to Broadway in Nora Ephron's play
Matilda The Musical– Winner of 7 Oliviers!
Motown The Musical– The story of visionary, hit-maker Berry Gordie
Orphans– Alex Baldwin and Shia LaBeouf star in this insightful drama
Picnic- William Inge's Pulitzer Prize winning play returns with a dynamite cast
Pump Boys and Dinettes– Bo Bice stars in the Broadway revival
The Assembled Parties- Tony nominee Jessica Hecht and Tony winner Judith Light star
The Nance- See two-time Tony-winner Nathan Lane as "the nance."
The Other Place– This gripping mystery stars Laurie Metcalf and Daniel Stern
Santa Baby Bring Me a Big Deal!
We don't think you should wait for Santa to bring you a great deal on Broadway tickets. All Tickets Inc. is playing Santa before and just after Christmas with our time-limited group discounts and special all-Broadway COMP promo. New or old shows, your group can get free tickets . Contact All Tickets Inc. now.