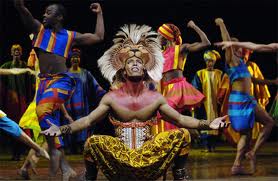 Get out! Christmas is over and this is a fantastic time to get a group together, buy group discount tickets and take advantage of our Broadway COMPS. Our COMP Promo ends in a few days and if you miss it you'll miss out on big savings. Along with going to a Broadway show, your group can enjoy one of New York's amazing museums or art galleries, sites and attractions or a neighborhood tour. Here's a three-step process for a great group day in New York.
Choose a Show
Choose from over 30 Broadway and 30 more Off-Broadway shows. Long running favorites like Broadway's "The Phantom of the Opera," "Momma Mia" and "Chicago" are all available. Family friendly musicals are also on-hand, including "The Lion King," "Mary Poppins" and "Wicked."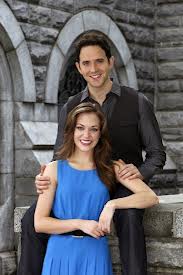 Shows that open early in the year include Rodgers and Hammerstein's "Cinderella," Tennessee Williams' "Cat on a Hot Tin Roof," and the new musical "Hands on Hard Body." See our Broadway listings for more choices and also our Off-Broadway offerings.
Pick a Site, Attraction or Tour
You can use our handy directories to choose a tour, attraction or experience for your group. Browse through our PDFs to get a thumbnail sketch of some of the most interesting historic attractions, beautiful sites and fascinating museums and galleries. New York is the most culturally rich city in the U.S. and you can take advantage of all it has to offer through All Tickets Inc.
Book a Restaurant
With our Restaurant Directory you'll be able to browse through a range of NY eateries, including fine dining, family fair, ethnic restaurants and more. Each listing in our Restaurant Directory offers information about ambience, menu items, location and prices. Contact All Tickets Inc. and we'll help you narrow your choices and enable you to choose the restaurant that's perfect for your group.
Enjoy the Day and Night
You'll certainly have a full day when you utilize our three-step process that is guaranteed to result in your group enjoying three premium experiences. If you're unsure of what would be a good combo simply call us at 1-800-922-0716 and we'll be glad to help you plan your day. By the way, All Tickets Inc. can also book your group for numerous days, a week or longer. We have great deals on hotels, group dining, maritime adventures and more. Make the most of the early part of the New Year when you can secure the best deals and discounts.