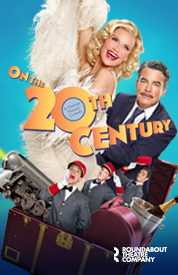 The cut off for Tony nominations is late April. April tends to be filled with openings as shows line up to be recognized by the Tony Awards and perhaps reap the benefits of having a late-season hit. There are four openings in March. In April there are 14. That's an opening about every other night.
The March openings include two revivals and two new shows. There are three plays and one musical. Here's a quick look at the March 2015 Broadway opening night calendar.
Fish in the Dark (March 5 at the Cort)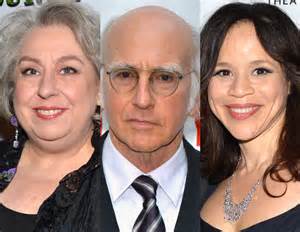 Larry David's comedy, which is written like a Larry David comedy is a hit. It doesn't matter what the reviewers say as the show is close to sold out for its limited run. The comedy focuses on the death of a man's father and how it affects his life.
The large cast of 18 includes Larry David as Norman Drexel, Rosie Perez asFabiana Melendez, Jayne Houdyshell as Gloria Drexel, and Jake Cannavale as Diego Melendez. Also included is Jerry Adler as Sidney Drexel, Rita Wilson as Brenda, Drexel, and Ben Shenkman as Arthur Drexel.
David's fans love this show, which is selling at 101.1% of capacity. MOS reviews are extremely positive.
The Audience (March 8 at the Gerald Schoenfeld)
The Audience starring Helen Mirren is another instant hit. Mirren, who received an Olivier Award for her interpretation of the role in London in 2012, brings Elizabeth II across the pond to the Schoenfeld Theatre. The Audience looks at Elizabeth's sixty years of weekly, private meetings with her prime ministers. In essence, this historically based play is conjecture, as no notes are ever taken at these meetings and the two people meeting are sworn to secrecy. Mirren is a stellar performer and the show looks like it will do extremely well throughout its entire limited run.
On the Twentieth Century (March 12 at the American Airlines)
The revival of On the Twentieth Century, which stars Peter Gallagher (Oscar Jaffe) and Kristin Chenoweth (Lily Garland), has been long awaited. The Tony winning musical has never before been revived on Broadway. Written by Cy Coleman (music), and Betty Comden and Adolph Green (Lyrics and book), this is the ultimate screwball comedy.
Set on the luxury train the Twentieth Century, the musical focuses on a Broadway producer, Jaffe, who has had too many flops. He tries to convince his former love and muse, Garland, to leave the screen and Hollywood and return to the stage to play the lead in a new play about Mary Magdalena. The play does not exist, but Jaffe's passion for his former lover and the theatre are both real. This is a riotous evening of pure musical comedy.
The Heidi Chronicles (March 19 at the Music Box)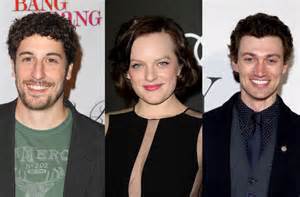 This is the first Broadway revival of Wendy Wasserstein's Tony and Pulitzer Prize winning play. Starring Elisabeth Moss (Heidi Holland), Jason Biggs (Scoop Rosenbaum), and Bryce Pinkham (Peter Patrone), the play follows the life of Heidi Holland, a young woman who believes in feminism, but who discovers that most woman who espouse the movement are lacking true conviction. In her comedy, Wasserstein looks at redefining family, love, and motherhood. Heidi's journey is one in which she attempts to find balance between her need for a career, intimacy, and family.
There's even more coming to Broadway in April. These four March shows are a prelude to the frenzy of the final month of the 2014-2015 Broadway season.