A.R. Gurney's Pulitzer Prize winning play, Love Letters, continues it's run at the Brooks Atkinson Theatre. Presently the cast stars Alan Alda and Candice Bergen, both of whom are Emmy winners. Alda and Bergen were to perform until December 5th, but they have decided to extend their run an additional 13 performances, taking them through December 18th.
Remaining Schedule
The show opened with on September 13th with Brian Dennehy and Mia Farrow. Then Dennehy stayed on to perform with Carol Burnett. At this point, the run and stars look like this: Stacy Keach and Diana Rigg are scheduled to perform
from December 19, 2014 through January 9, 2015 and Anjelica Huston and Martin Sheen are scheduled to take over on January 10th and play in Love Letters through to February 15th. However, schedules are subject to change. One thing you do know, however, no matter what cast you see for this production, they will be first rate.
A Beautifully Romantic Play
Love Letters focuses on a relationship that starts in childhood and lasts through adulthood. First a friendship, it eventually becomes romantic and sexual, as Love Letters poses questions regarding the power of true love, intimacy, and commitment. The two characters are as different as night and day. There is the rebellious Melissa Gardner and the straight-arrow Andrew Makepeace Ladd III.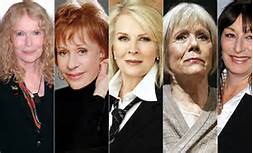 But they have a lot of common, including the fact that they care about one another deeply and they both like to write letters to one another. Their story is told through the letters that they exchange throughout their lifetime, much of which is spend apart.
The two exchange letters for over 50 years, confiding in one another, shocking each other, and being disarmingly truthful. From second grade, through summer vacations, to college, and well into adulthood, Melissa and Andrew spend a lifetime offering insights into their hopes, fears, weaknesses, dreams, disappointments, victories, and defeats. One all is said and done and one of them passes away the question becomes, "have they made the right choices in their lives to, in essence, be friends; should they have spent their lives together?"
See It Now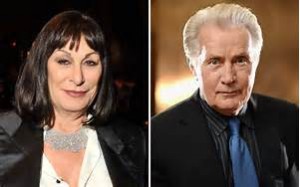 This is a winning production to see. The acting duos are composed of some of Broadway's finest veterans, and the script is a wonderful mix of comedy and drama, wit and honesty, and compassion and passion. The evening flies by and the conceit of letter writing in the age of texting, instant messaging, and email makes audiences realize that these days we are really missing, for the most part, a very personal and special manner of communicating our feelings, insights, and dreams. Love Letters takes you to another time and place, and it is special indeed.
Contact All Tickets Inc. by calling 1-800-922-0716 for group pricing information on Love Letters and be prepared for an evening in the theatre that you will not soon forget. Love Letters does not have amazing effects, a huge cast performing big production numbers, or spectacular visionary breakthrough technology. Love Letters is, however, one of the most theatrical, beautiful, and honest plays you will see this season on Broadway.